Aug 09 2021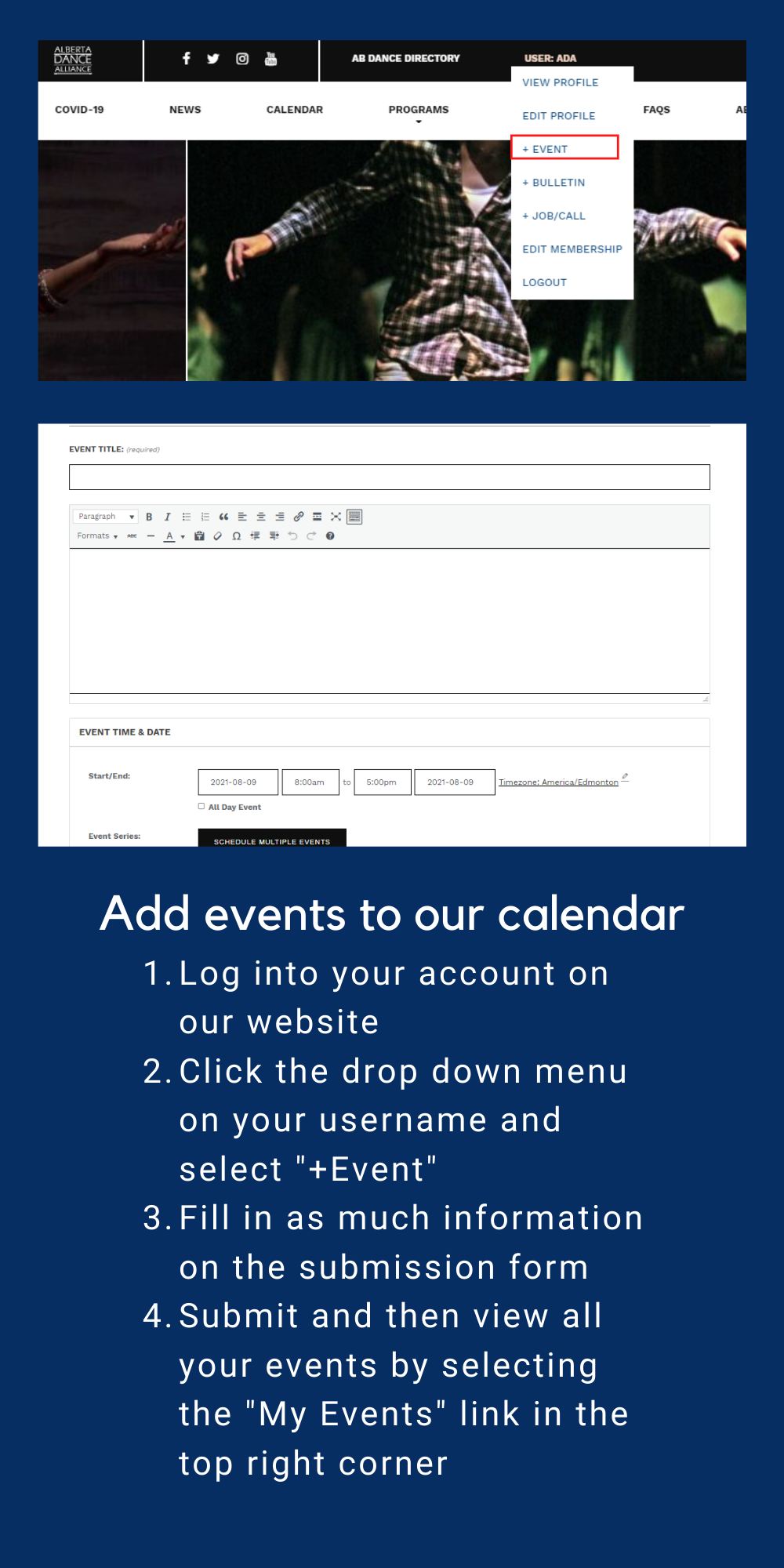 As restrictions ease in Alberta this summer, many of our members have resumed in person workshops, camps, and classes. Details on the classes running through the rest of the summer and those which begin in the Fall from our members are available through the links below:
If you're an ADA member and have not updated your website or social media with classes please do so or contact us so we can assist in spreading the information around the province. 
Additionally as events begin to pick up, we're asking members to update their calendars on the ADA website. Additions to the website are simple for members and can be done through your ADA account log in on www.abdancealliance.ab.ca. If you're a non-member but would like to add an event or need assistance as we recover from COVID please contact us as well.
The ADA is available to assist both members and non-members in any way possible from communications, promotion, marketing, and research. The more information you or your organization can share with us ensures the more we can assist by sharing on our eNews (Dancelines), website, and social media.  Exposure on these channels is Canada-wide and can help your organization succeed.
If you require assistance please contact Tamanna (communications & marketing) at info@abdanicaalliance.ab.ca