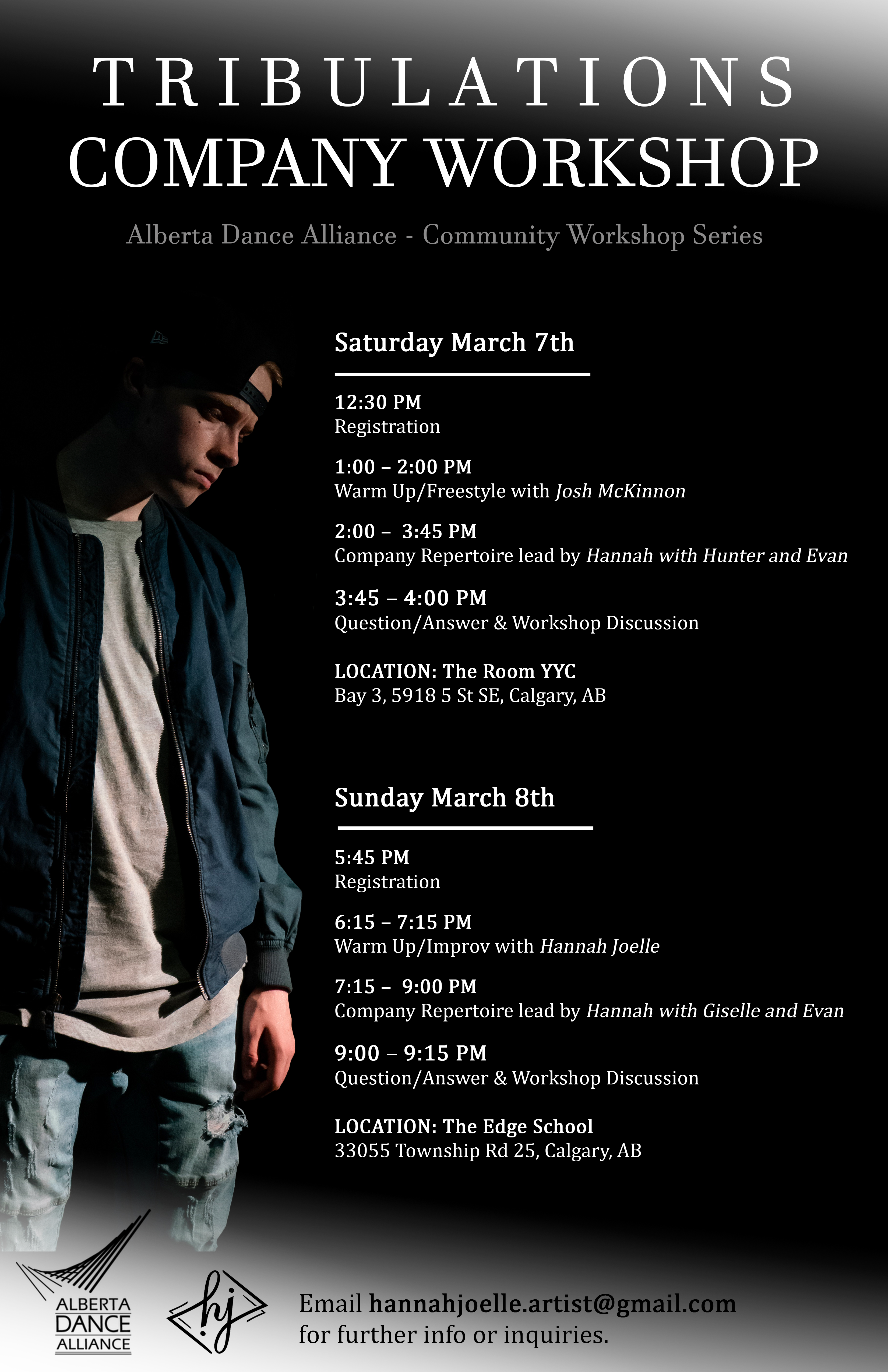 TRIBULATIONS – A Dance Story Directed & Choreographed by Hannah Joelle.
Join Hannah Joelle and dancers from her recent production Tribulations, in a company repertoire workshop. This workshop is open to dancers of all styles and will focus on exploring individual artistry within improv/freestyle as well as choreography. The work is heavily influenced from both contemporary and hip-hop movement, as well as human gestures and behaviour. This workshop will allow you to work within any personal limits while still being able to share your artistic voice with the dance community in a safe and supportive environment.
CREATE. CONNECT. INSPIRE.