Project InTandem: Double-Bill Dance Production
March 7, 2020 @ 8:00 pm

-

9:30 pm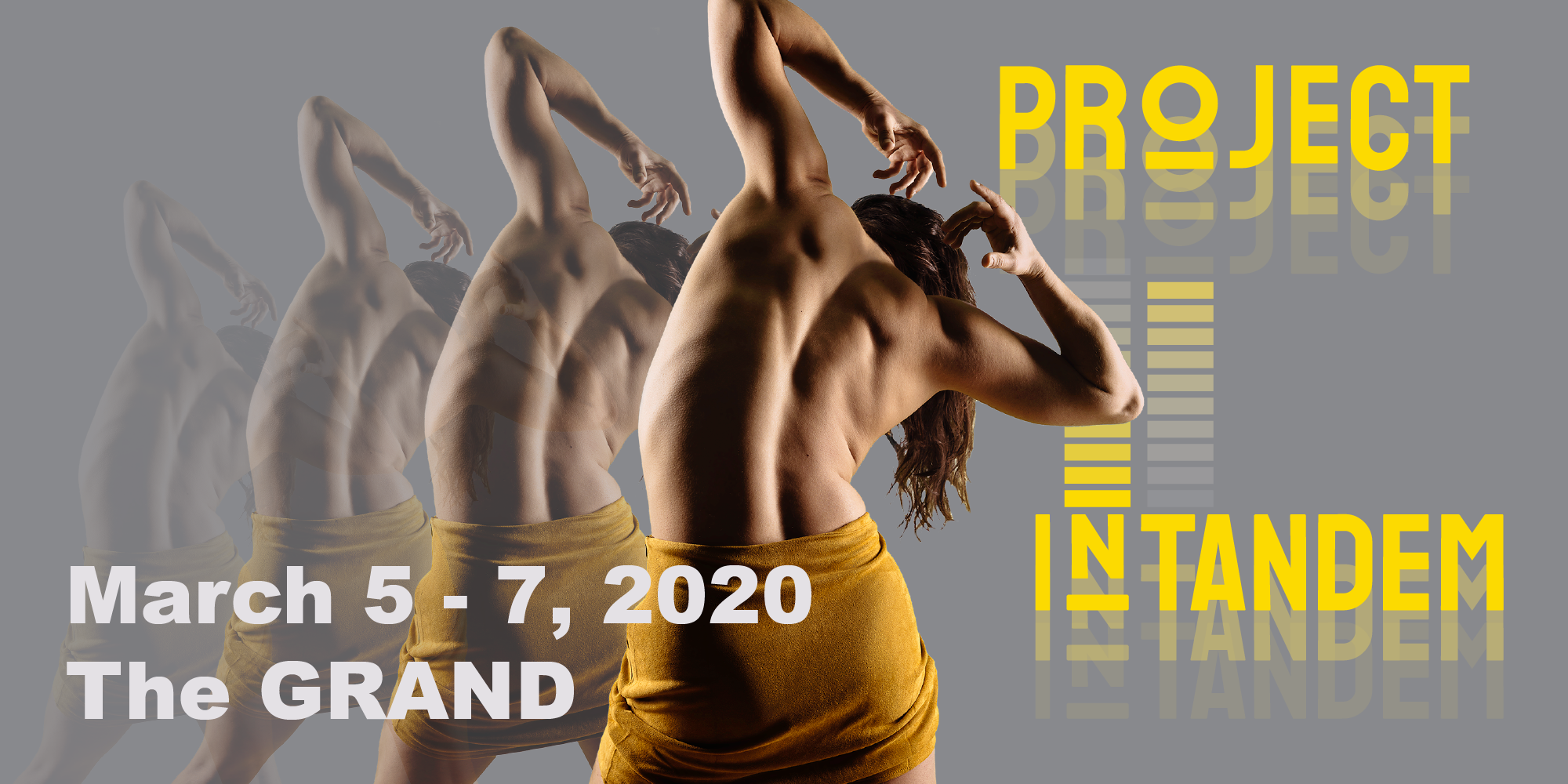 Project InTandem is an exciting evening of contemporary dance featuring the works of Calgary choreographers Sylvie Moquin & Meghann Michalsky. This double-bill will consist of a quartet, choreographed by Moquin, and a quintet, choreographed by Michalsky.
This project came together out of the desire to invigorate the community and a passion to create. We want to make a positive impact in the contemporary dance community in Alberta by providing opportunities for emerging artists. As female artists who are boldly venturing to make waves in the prairie region, we view the Project InTandem platform as a vehicle to express and enrich our community.
Dig into the work of Sylvie Moquin:

Dig into the work of Meghann Michalsky:
DATE/TIME:
Thursday, March 5 @ 8pm (Opening Night Reception)
Friday, March 6 @ 8pm (Post-Show Q&A)
Saturday, March 7 @ 8pm
LOCATION: The GRAND – Flanagan Theatre – 608 1st Street SW, Calgary
TICKETS: www.showpass.com/project-intandem
Featured Dancers: Valentia Dimitriou, Kaili Che, Brenna Heer, Sylvie Moquin, Meghann Michalsky, Chantal Wall, Katherine Semchuk, Kyra Newton
This project is made possible through the support of Alberta Foundations for the Arts, Calgary Arts Development, Canada Council for the Arts, The GRAND, and creative residencies through Decidedly Jazz Danceworks, University of Calgary, Dancers' Studio West, and W&M Artist Support Program.
PARKING: Street parking in downtown Calgary is free after 6:00pm.
Parking also available at:
THE BROOKFIELD PARKADE
(6th Avenue entrance) Across from The GRAND
$2 flat rate after 6pm
THE JAMES SHORT PARKADE
112 – 5 Ave SW (5 Ave entrance)
115 – 4 Ave SW (4 Ave entrance)
Questions about tickets or parking, please contact The GRAND at (403) 205-2922 or boxoffice@thegrandyyc.ca
Follow us on Facebook & Instagram @projectintandem to stay up to date with our creative process!
Photo Credit: Tim Nguyen