Older & Reckless: 20 Years of Age on Stage
November 6, 2020 @ 5:30 pm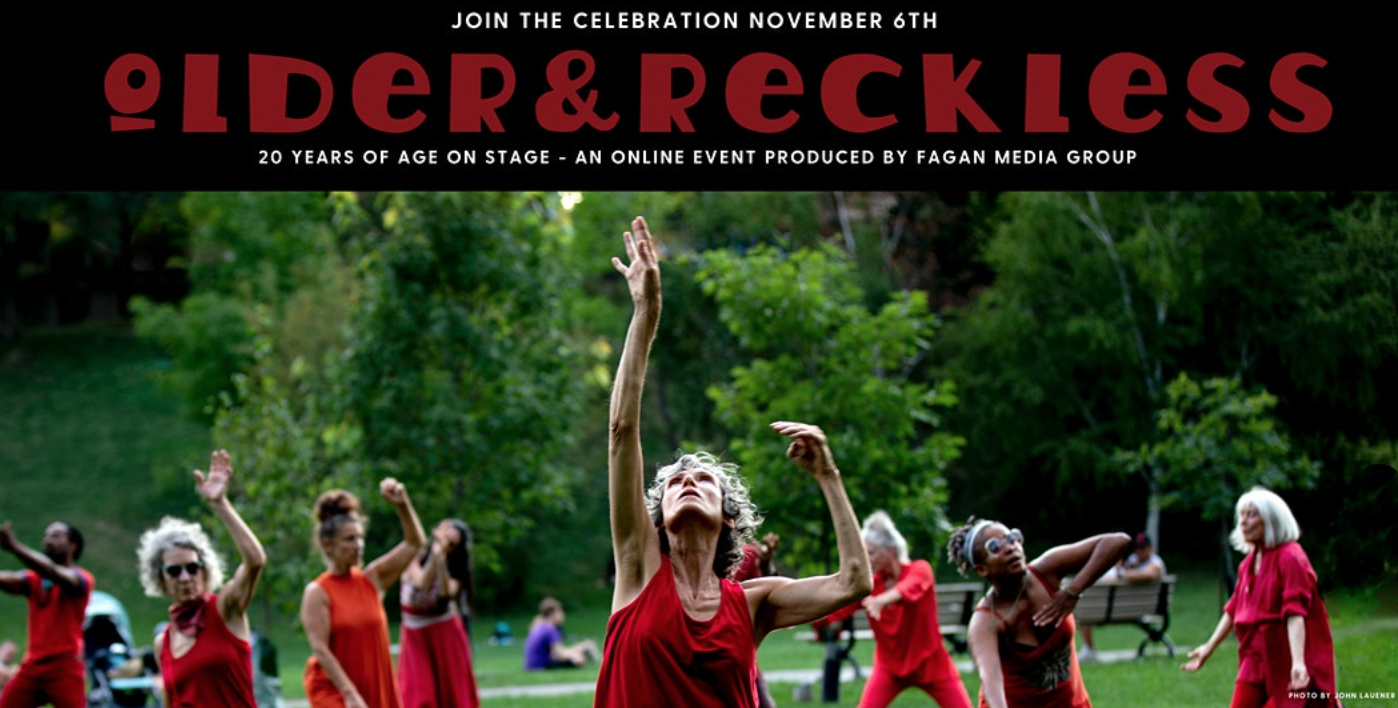 Join us to celebrate the 20th anniversary of OLDER & RECKLESS!
About this Event
OLDER & RECKLESS 20 Years of Age on Stage – an online event produced by Fagan Media Group
DATE
November 6th, 2020
5:30pm MST
COST
Pay What/If You Can
$0 – Free
$10 – Discounted Rate
$20 – General Admission
$40 – Pay It Forward (cover the cost of someone else's ticket)
ABOUT
Older & Reckless, conceived by Claudia Moore in 2000, is MOonhORsE Dance Theatre's acclaimed performance series for mature dance artists from diverse backgrounds who have pursued their passion over a lifetime.
Our 20th anniversary celebration features:
32 senior dance artists
10 community movers
4 new dance video works – commissioned especially for our celebration
Audience warm-up
2 excerpts of outdoor ensemble dances

including ApHeart and Pina Bausch's Nelken-Line
Featuring revered senior dance artists including
Denise Fujiwara, Esmeralda Enrique, Sara Porter, Learie Mc Nicolls, William Yong, Carol Anderson, Marie-Josée Chartier, Fanny Ghorayeb, Deepti Gupta, Phyllis Whyte, Viv Moore, Gerry Trentham, Yvonne Ng, Dave Wilson, Charmaine Headley, Brian Solomon, Claudia Moore, Barbara Diabo, Martha Randall, Julia Aplin, Norma Araiza, Sylvie Bouchard, Arwyn Carpenter, Karen Kaeja, Terrill Maguire, Kevin Ormsby, Patrick Parson, Roula Said, Julia Sasso, Holly Small, Sashar Zarif and special guest appearances.