monolith a new work by Tia Ashley Kushniruk
April 17, 2021 @ 2:00 pm

-

3:30 pm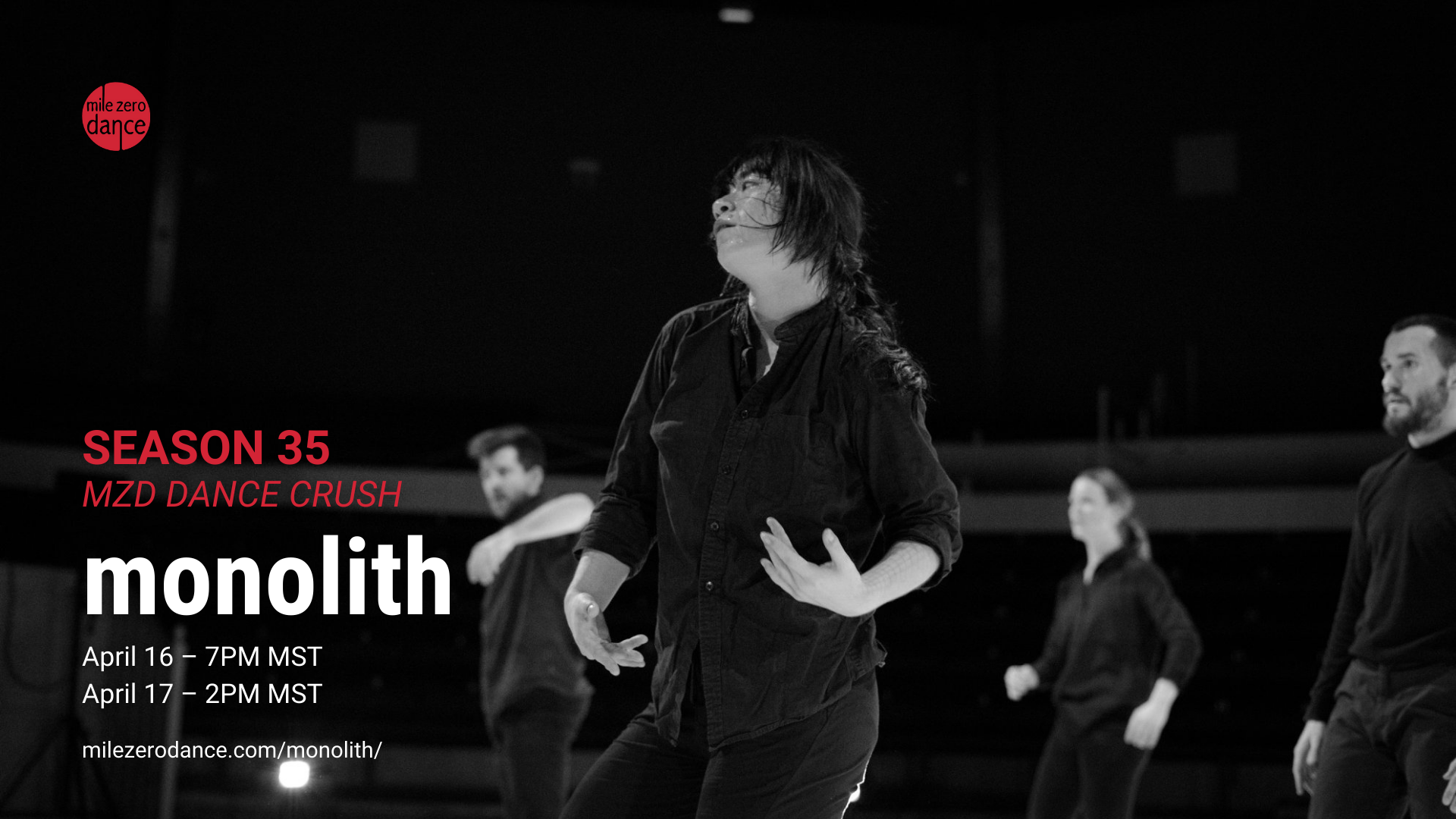 monolith
A film by Tia Ashley Kushniruk
Streaming live on:
April 16 — 7PM MST

April 17 — 2PM MST
Humorous, existential and dark, monolith dives into a woman's search for reason by examining the moment when she meets her maker and asks "why me?". The film spotlights how – for so many of us – we are born into a set plan to go to school, get a degree, get a wife, get a pension, have some kids (preferably two), settle down, and then live happily-ever-after, and how that prototype of life actually does not exist.
Developing the work has also been a personal exercise for Kushniruk to explore her own identity and expectations by exposing her personal juxtaposition of expectations vs. reality. This is the first time she has tackled a project of this scale and has brought on nine collaborators, each with a skillset that is wildly different from her own, to bring the film to light.
"As dance artists we are often expected to be dancers, choreographer, rehearsal director, producer, sound designer, and so on, all in one, so in devising this project I thought 'why should I not bring on a team to help shape this work?'" said Tia. "It's also important to me that artists support artists, especially in this time of pandemic job loss. If I am in a position to offer employment to artists who I deeply admire then I'm absolutely going to do that!"
Tickets are 'pay what you can' with a suggested price of $15 to support programming. Those unable to purchase a ticket at this time are welcome to a free ticket.
Ticket tailor link
https://buytickets.at/milezerodance/496378