Co.ERASGA Spring Studio Salon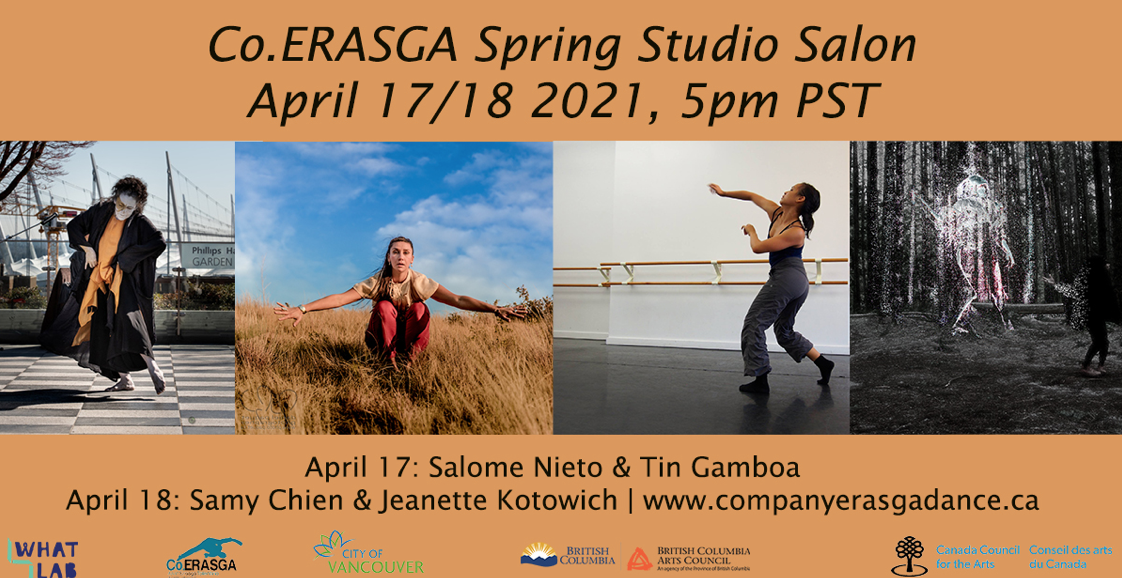 Spring Studio Salon
After a hugely successful pivot to a digital format during the unforeseen circumstances of 2020, our sharing series featuring works in progress by local Vancouver artists is back! One event over two days, livestreamed on Facebook — followed by a talkback with the presenting artists facilitated by Artistic Director Alvin Erasga Tolentino.
Featuring works in progress by:
Tin Gamboa & Salome Nieto (April 17th) https://www.facebook.com/events/270953081092078
Sammy Chien & Jeanette Kotowich (April 18th) https://www.facebook.com/events/868286840628195
Head to the our Facebook page to watch the live events.
Our Studio Salon Series is a recurring series featuring local artists sharing works-in-progress with the community in an informal setting.
These events are free to the public in an effort to create more communication between artists and the community while their works are still in development. After short excerpts are shown, the featured artists engage in conversation with the audience around the topics presented in the work, creation, and development.