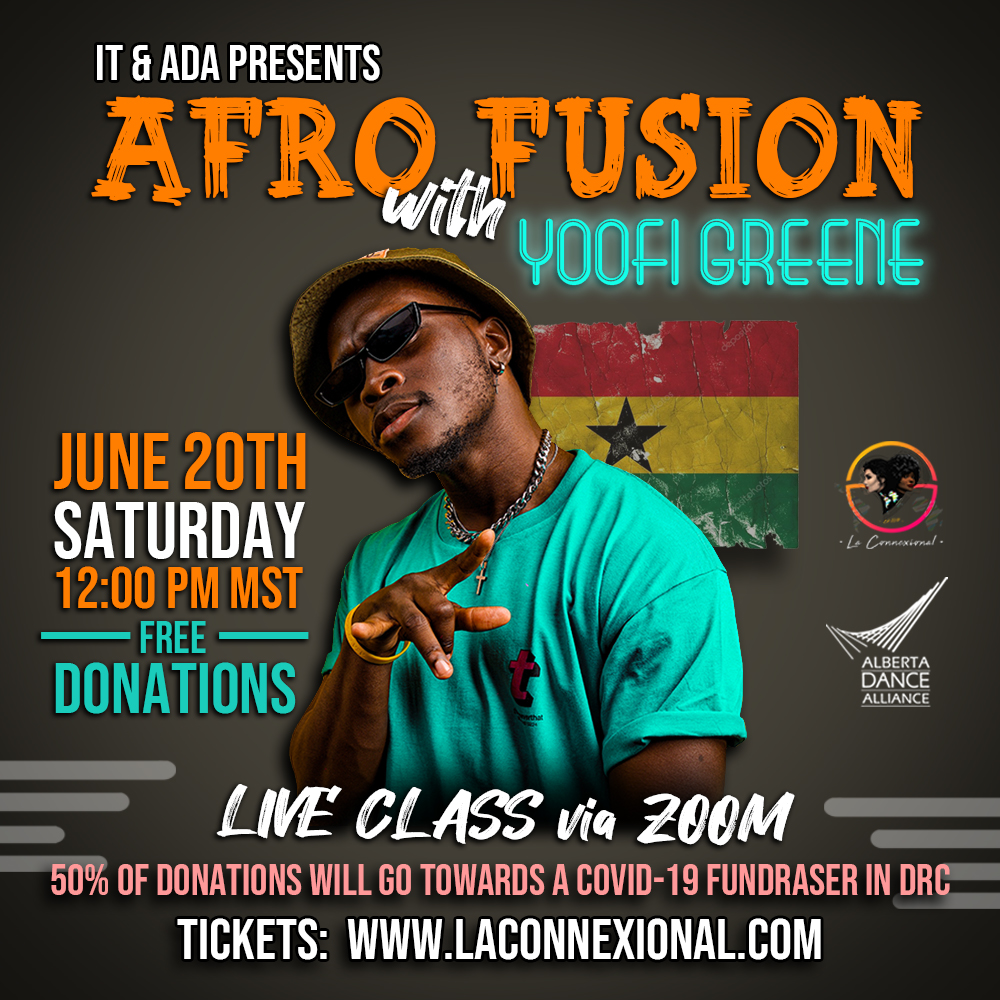 This is the Afro fusion dance workshop you have all been waiting for! Ivan Touko, the Alberta Dance Alliance & La Connexional are excited to be hosting a FREE (donations encouraged) online open-level workshop with the one and only Yoofi Greene all the way from the motherland (Ghana)!
Also known as the founder of Afrobeats in China, Yoofi is an accomplished Afrobeats professional Dancer, Choreographer and Instructor normally based in Guangzhou,China (Currently in Ghana as we speak). He is also the co-founder of DWP ACADEMY in Ghana, China and United States . Yoofi has been making major waves across social media and his contagious energy and vibes is a true testimony of what happens when #AfroDance brings people together.
This special edition workshop featuriing Yoofi Green and with the support of the Alberta Dance Alliance and La Connexional will focus on Afro styles like Azonto and Afrohouse !
PS: Please support this class and the #AfroDance movement in Edmonton by making donations to this class. No amount is never too small and donations before & after the workshop are very encouraged! 50% of the donations from this workshop will be going towards reducing the impacts of Covid-19 in Irhambi Katana (Democratic Republic of Congo)
*There is a limited amount of free tickets so grab yours ASAP*
_________________________________________________________________________________________
You can follow Yoofi Green and his work on instagram: https://www.instagram.com/yoofigreene/
Learn more about his journey in china via an Okay Africa article here: https://www.okayafrica.com/yoofie-greene-the-man-introducing-china-to-afrobeats-through-dance/?rebelltitem=8#rebelltitem8