HEAD OF BALLET PROGRAM (ROYAL ACADEMY OF DANCE)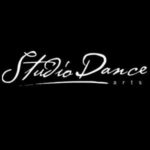 Job Type: Full-Time
Job Start Date: 01/08/2023
Location: Northern Ontario, Canada
City: Sault Ste. Marie
Hiring Organization Name: Studio Dance Arts
Hiring Organization Description: Established dance school for 20 years in northern Ontario, Canada.
Hiring Organization Website: https://studiodancearts.com/
Application Deadline: 31/05/2023
Job Description:
2023-2024 FULL-TIME POSITION – BALLET PROGRAM HEAD
STUDIO DANCE ARTS is looking for a dynamic and versatile Royal Academy of Dance specific ballet teacher to join the school's 21st season of dance, as Head of the Ballet Program. Candidates must be highly qualified and experienced, professional and passionate about teaching dance, love to teach all ages and levels, have a natural ability to engage young children and teens, and be a team player.
Requirement:
RESPONSIBILITIES
• Curate ballet curriculum that will lay a strong technical foundation for our youngest to most advanced students.
• Set the ballet curriculum to all levels within the school (Recreational and Competitive), along with mentoring/guiding teachers with the syllabus.
• Teach RAD Pre-Primary (or Primary) to Advanced Ballet exam classes, eventually up to Solo Seal.
• Enter ballet students in the RAD exams yearly.
• Prepare competitive students with technique training and competition choreography.
• Teach other disciplines – Modern/Contemporary (specifically Duncan), Technique, Stretch, Flexibility, etc.
• Observe and implement all school policies and regulations.
• Attend scheduled school functions throughout the season.
• Coordinate and work with Studio Director as needed.
Qualification:
EXPERIENCE & SKILLS REQUIRED
• At least 10 years of teaching experience from RAD Primary to Advanced students at a high competitive level.
• Experience preparing RAD exam candidates successfully at the Advanced and Solo Seal levels.
• Ability to teach Modern/Contemporary (Duncan specific).
• Must be reliable, dependable, responsible, mature, and professional.
• Team player and easy working relationship with other staff, students and parents.
• Professional RAD dance teacher training certificate/diploma or equivalent is a plus.
• RAD Examiner status ideal.
Remuneration:
WAGES
• Salary – Commensurate with experience.
• Benefits – Group Insurance (Health, Dental, etc.)
How to Apply:
For serious candidates only. Please forward all resumes and headshots by email to: info@studiodancearts.com