THE CHINOOK SERIES & THE EXPANSE FESTIVAL
March 25th to April 4th, 2021
Edmonton, Alberta
CALL FOR SUBMISSIONS: Emerging Performers Comfortable Exploring Site Specific and Highly Physical work.  
Each year the Expanse Festival brings together a diverse ensemble of artists to create and perform under the collective title The Lobbyists. This year the Lobbyist collective will be working with Andrés Moreno, Natércia Napoleão and Expanse Outreach Coordinator Amber Borotsik to create and perform site specific pieces as a part of the Chinook Series.  
We are seeking 2 emerging performers to join us for Expanse 2021. This is an opportunity to join a creative ensemble exploring new creation practices and performing in non-traditional places and spaces (sometimes outside).  
Auditions Dates/Times:                                                                    
Thurs, Jan 28th: 4pm to 8pm
 Sat, Jan 30th: 10am to 2pm 
Individual Auditions will be 15 minutes in length and held online via Zoom. Performers will be asked to:  
1) Perform something that you love. 1 – 2 mins We encourage applicants to share self-created and/or multidisciplinary work. This could be anything –  choreography, a spoken word poem, a song – anything you have made. Don't have a self-created piece? No worries! Sharing an existing song, monologue or other something is also just perfect. We operate with the spirit of "permission to fail".  Accessibility is important to us – if you would prefer to pre-record this portion of the audition and submit it by email that would also be welcome. 
2) Explore a small, physical improvisation. This will be explored in the audition and will be designed to work in small spaces. No need to prepare anything. Just come ready to move and play. 
3) Chat with us. We'll have a casual and informal chat about the project and answer any questions you may have. Consider this chat as a two-way exploration of partnership.
SUBMISSION REQUIREMENTS
Artist Statement 
A brief document (1 page) or video that communicates
Who you are.  

Why you are interested in this opportunity.  

What kind of work you like to perform and/or create. 
This document could be in the form of a letter, a video, a blog post or whatever is simple  and fun for you to create (and easy for us to read/access/download etc. etc.). 
**As a part of your submission please also let us know if you have preferred audition times and/or any schedule conflicts you would like us to take into account when scheduling your audition. If there are accessibility obstacles (language, work schedule or any other consideration) preventing you from applying contact Amber Borotsik at outreach@azimuththeatre.com and we will work with you to overcome them.  
WHERE TO SUBMIT:
Please send submissions to outreach@azimuththeatre.com 
LAST DAY TO SUBMIT : Wed, January 27th, 2021.
*Although we do recommend submitting in advance of this day because you'll have more choice in audition times.  
Project Dates and Details: 
Creation/Rehearsals:

Part-time throughout March, 2021.  

Performances:

March 25th, 26th, 27th & April 1st, 2nd, 3rd, 2021.   

Artist Fee:

$1,000.00  
* Covid 19 Protocols: All rehearsal and performance activities will strictly follow current Azimuth Theatre and AHS protocols in order to keep both performers and audience safe. 
* Location: Edmonton, AB. Due to the part-time nature of rehearsals and funds available, this project might be most ideal for Edmonton based performers. However, performers from elsewhere in Alberta are welcome to audition provided they can make all rehearsals and performances.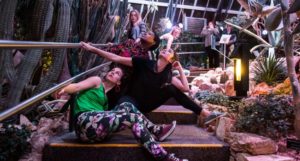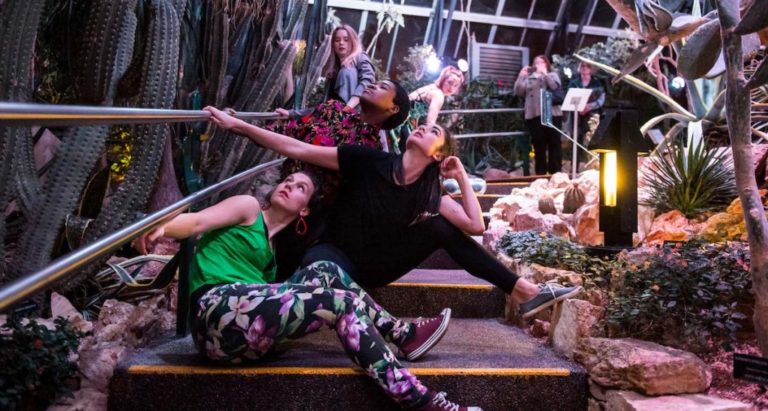 We support and encourage the sharing of space and stories from all bodies, lands and languages. Many experiences and stories have yet to be experienced and shared on our stages. We acknowledge this and actively strive to change it. All experience levels are welcome, from artists just starting their choreographic practices to established artists in the community, we want to share in your work!
Submissions for this project are open to all. If you have yet to see your story on stage, we are here to listen, learn and create together.