Apr 29 2022
2022 marks the 40th anniversary of International Dance Day (IDD), a global celebration of Dance around the world presented by International Theatre Institute ITI, the main partner for the performing arts of UNESCO.
This day is a celebration day for those who can see the value and importance of the art form "dance", and acts as a wake-up-call for governments, politicians and institutions which have not yet recognised its value to the people and to the individual and have not yet realised its potential for economic growth. The aim of the celebration is to gather people together and show the world the beauty and diversity of dance art. All the videos of the dance productions will be seen on the official website of International Dance Day on 29 April.
Read the official IDD Message here:
2022 International Dance Day Message  – KANG Sue-jin 
Dancer, Artistic Director of the Korean National Ballet
Message from Alberta for IDD: Usha Gupta
Dance is the key to my happiness!

As an Indian artist, dance has always been an important part of my life.  It is a bridge to my breath, it connects hearts with hearts, it is a gift to the body.  My wish with all my heart is that you celebrate your contribution to the world of dance today and every day. 

At a time of great change, uncertainty, and reflection, dance has a simple aim: to connect. Dance is my art, my opportunity to have a voice, to tell the audience untold stories, and to share cultural histories, traditions, and the deepest truths in society.  Great challenges bring new energy that has given my soul inspiration and enlightenment to reveal a world of hope and open-hearted collaborations.

Celebrations to all on International Dance Day!
– Usha Gupta – Albertan Indian Dance Artists
Bio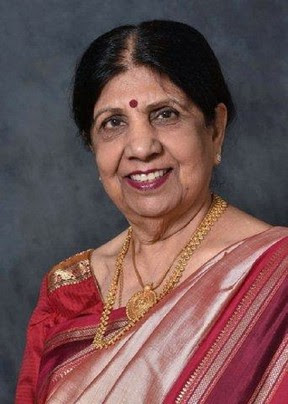 Usha Gupta has been singing and dancing from the age of four in her native India. Today, she's the ambassador of cultural diversity in Edmonton and Canada with her exceptional body of work in traditional and contemporary Indian classical dance. Usha Dance Entourage, her professional dance company, has toured her major dance productions across Canada and seven major cities in India. She has been featured by the Brian Webb Dance Company and Kala Nidhi Fine Arts Council, Alberta Dance Alliance, Alberta Foundation for the Arts, and Canada Council for production and touring. In 2016, she hosted and performed in the critically acclaimed, Romeo and Juliet, created by the legendary Pandit Birju Maharaj. Most recently she has been inducted into Edmonton's hall of Fame adding to her 2001 and 2004 Salute to Excellence Awards.
A lifetime of refining her art in Indian Classical Arts,  30 years teaching dance and music, Ms Usha Gupta is an Edmonton, Alberta. Ms. Gupta  preserves her Indian art form in Canada while bringing a contemporary essence to artistry.