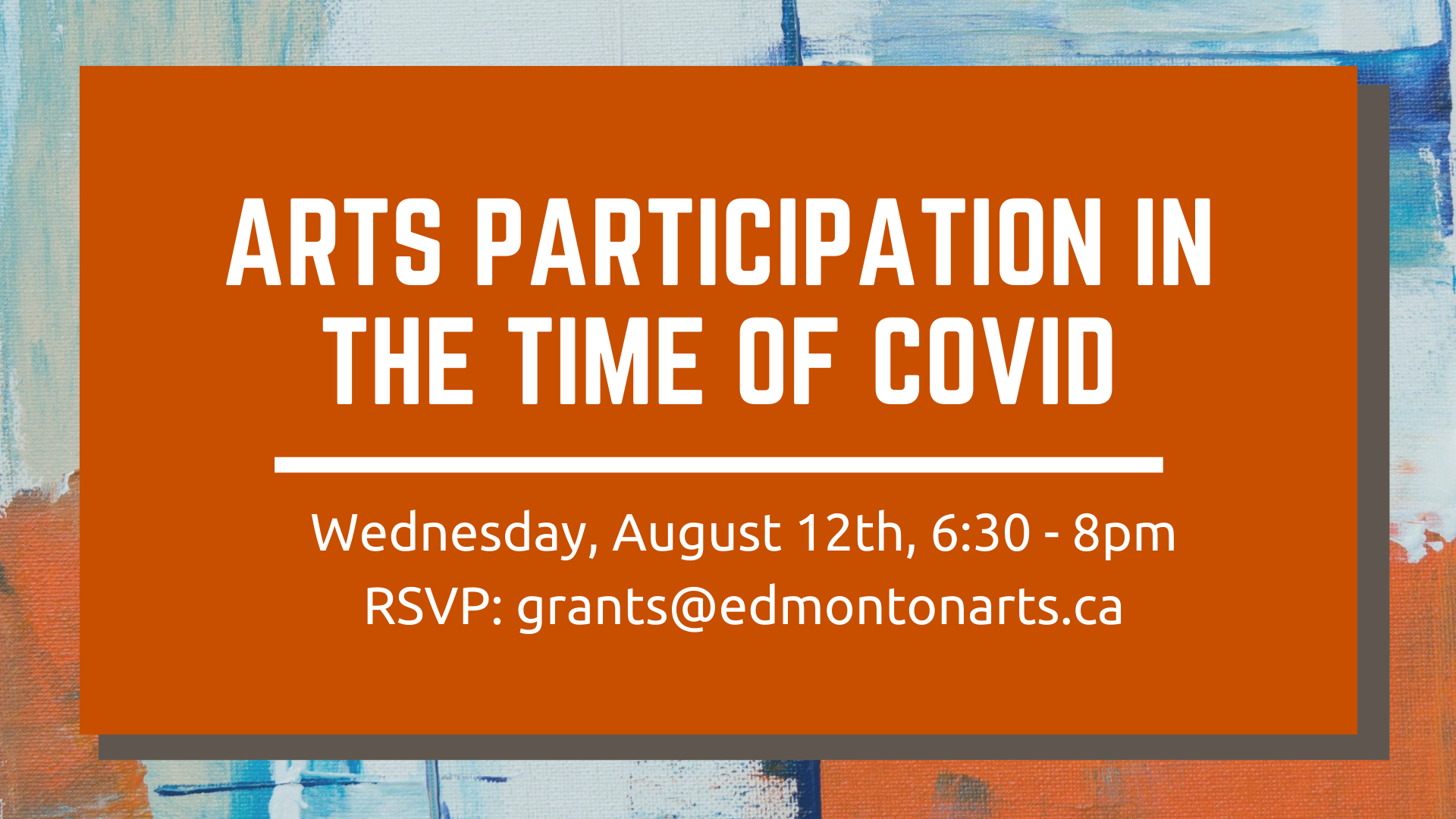 The Edmonton Arts Council partnered with Calgary Arts Development to begin tracking changing public attitudes towards arts participation and consumption in the period following the COVID-19 lockdown. In this session, market research firm Stone-Olafson walks you through insights into the ways in which attitudes towards the arts are changing, to better help artists plan for the months ahead.
Date: Wednesday, August 12, 2020
TIme: 6:30 – 8:00pm
To register for this free session, email grants@edmontonarts.ca.