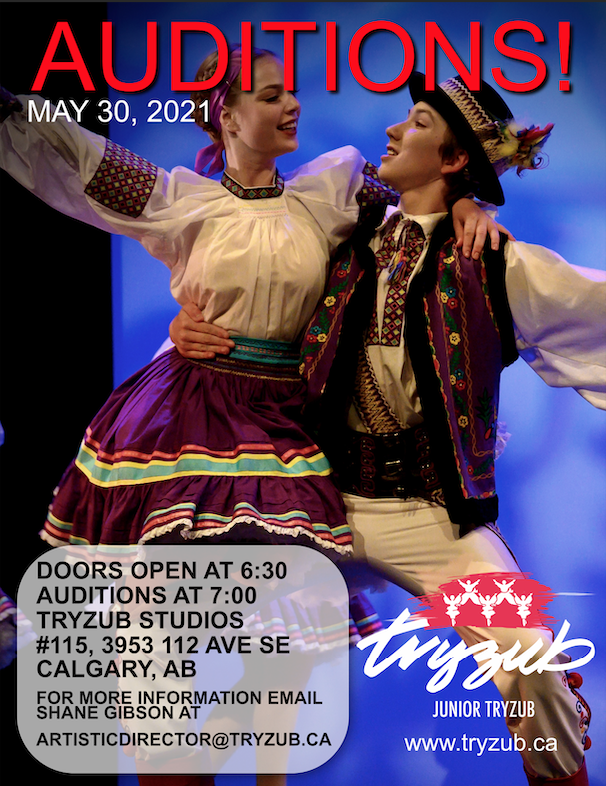 Date – May 30th 2021. Doors open at 6:30 pm. The audition starts at 7 pm.  

#115, 3953 112 Ave SE Calgary, AB
Junior Tryzub is looking for enthusiastic and experienced dancers. Interested dancers must be at least 12 years of age. Interested dancers are encouraged to contact the school at liason@tryzub.ca
Junior Tryzub provides the opportunity for dancers 12 to 18 to increase their level of technical ability and develop the skills and passion that are Tryzub. They are the highest level of the Tryzub School of Ukrainian Dance. Junior Tryzub performs at various events to increase their exposure in the Calgary community.
They rehearse for two-and-a-half hours, twice weekly, focusing on technique and building a dance repertoire, as a means for a seamless transition into the Ensemble.
If you are interested in joining Junior Tryzub please contact Tryzub to arrange a one-to-one audition. Our studio will be complying with precautions and guidelines set out by our provincial government and health services.