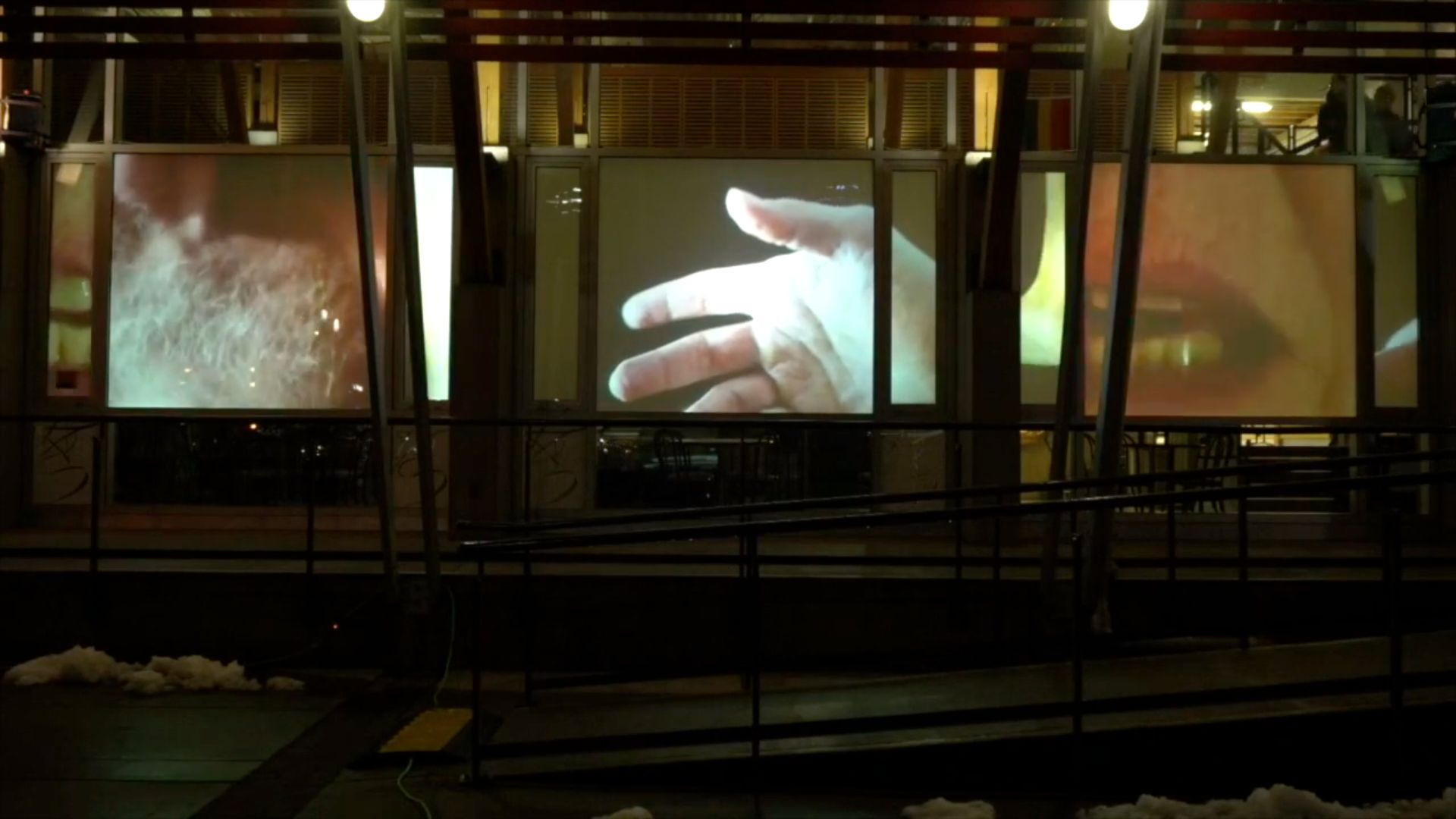 by Inner Fish Performance Co.
Army and Navy Building, 10411 82 Ave, Edmonton (outdoors) 
October 20-23 
Ongoing
Free
A transdisciplinary audio/video project that proposes to capture the circumstances of life in isolation during Covid.  Created with solo musicians and dancers from across North America, The Collective Body explores the constraints and unique possibilities of digital connection, while serving as a reminder of the deep importance and irreplaceability of shared physical space.
Video and audio compositions gathered in a mesmerizing collage of diverse bodies will be projected on the exterior of The Army and Navy Building on Whyte Ave.
Originally created by Neil Cadger, Aleksandra Dulic, Miles Thorogood, Andrew Stauffer, and Lin Snelling, with more.
Creation for Mile Zero Dance by Neil Cadger and Andrew Stauffer, with dramaturgical support from Lin Snelling.