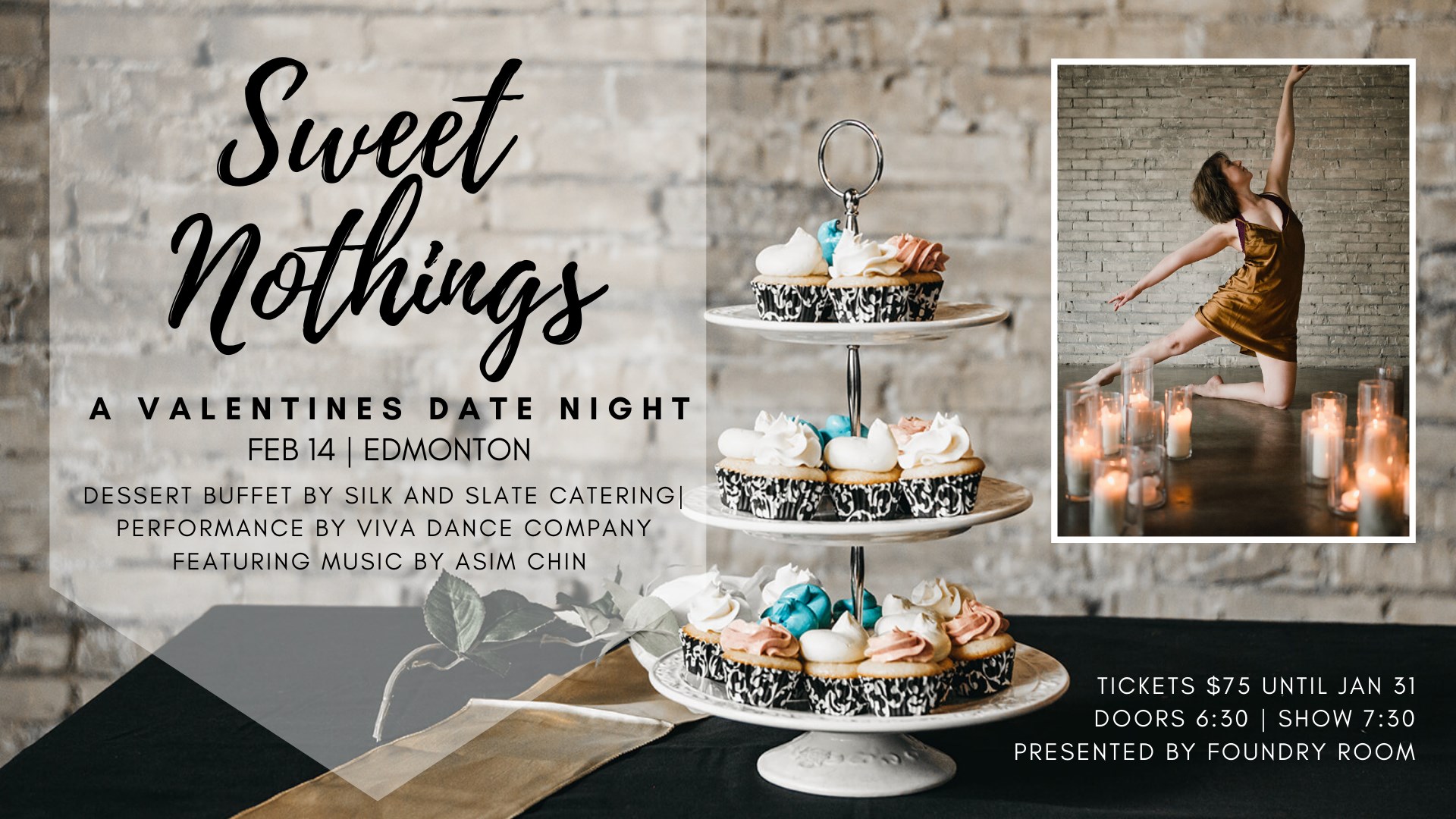 Join us for the ultimate Valentine's experience at FOUNDRY ROOM !
Taken, single or self-partnered, whatever your relationship status, come and enjoy a night to remember.
The evening will feature a performance by Viva Dance Company with music by Asim Chin.
A dessert buffet from Silk and Slate Catering (and the lovely chef who hosted our Chocolate Workshops) will be available before and after the performance.
Aperitifs at 6:30
Dessert Buffet opens at 7:00
Show at 7:30
Digestifs at 8:30
Tickets include complimentary aperitifs. Additional beverages will be available for purchase.
PERFORMANCE ONLY
Trying to curb your sweet tooth but want to enjoy the performance? We have tickets for that too!
Doors open for performance at 7:15
Performance at 7:30
Drinks available for purchase on-site.