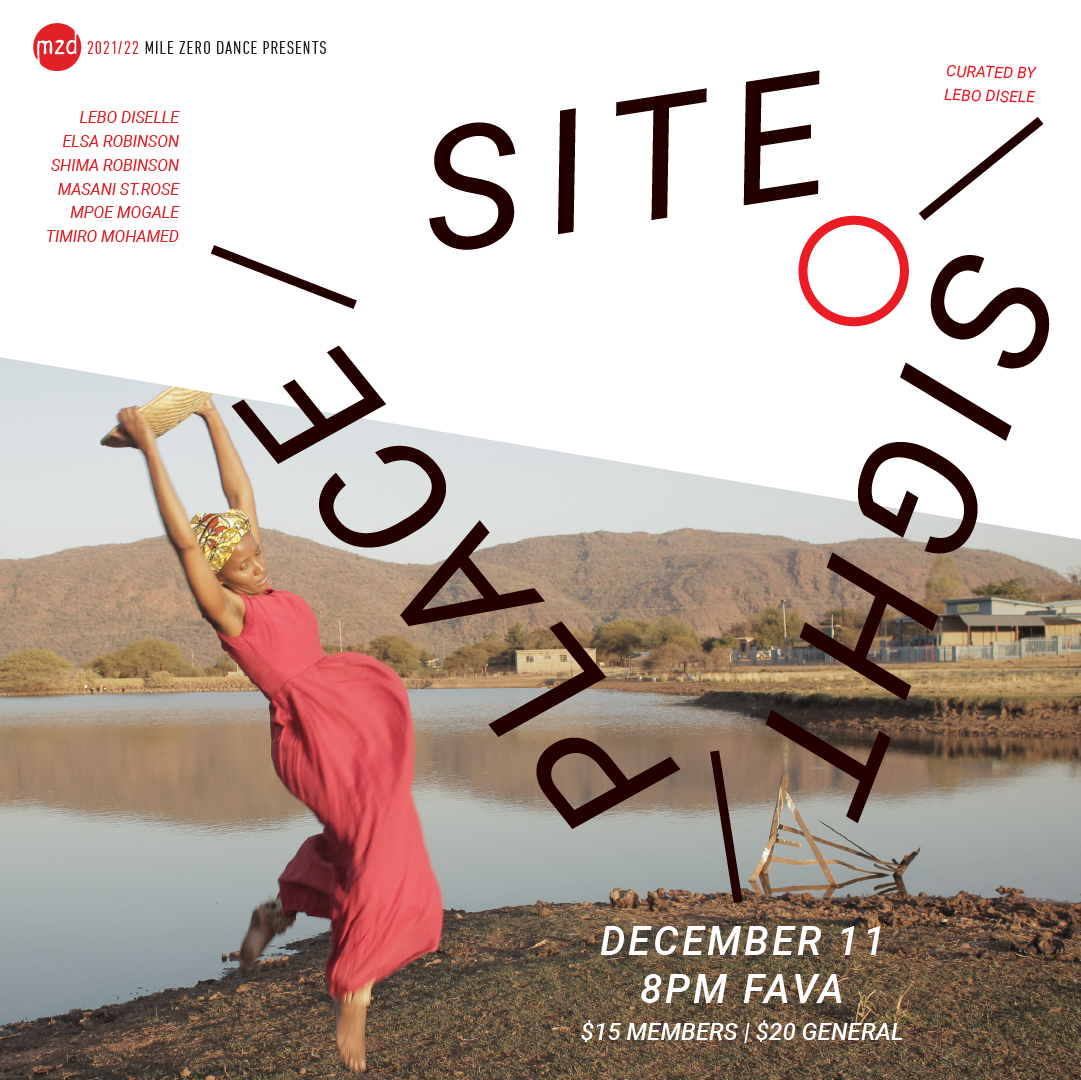 Site/Sight/Place
December 11 | 8 PM Mountain Time
In person event with simultaneous live streaming.
FAVA, Studio A
Orange Hub, 10045 156 St
$20 general
$15 members
In this mid-winter salon, MZD Associate Artist 2021-22, Lebo Disele comes together with some of Edmonton's most exciting artists to explore place, voice and visibility. Site/Sight/Place is an interdisciplinary performance that brings together the West African and Caribbean Dances of Masani St. Rose and the searing poetry of Shima Robinson a.k.a. Dwennimmen, In addition to performances by Lebo Disele, Mpoe Mogale, Timiro Mohamed to ask "Where are we seen?" "When are we seen?" "How are we seen?" Also including visual artist, Elsa Robinson, who brings a spiritual grounding to this performance through a co-created collage with the audience.
Tickets and registration,
https://milezerodance.com/event/sitesightplace/