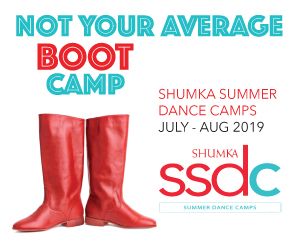 Overnight X-Treme Junior: 10-13, Senior: 14+ $650 + GST
Junior Instructor: Shannon Gabrush
Senior Instructor: Serhij Koroliuk
Experience five to six hours per day of high-calibre Ukrainian dance training and regional choreography from Canada's finest teachers and choreographers. Enjoy Ukrainian-themed activities including team challenges, water sports, meal themes, swimming, camp fires, and the famous Kolomeyka night with the Ukrainian Shumka Dancers. Delicious food, great fun, and memories and friendships to last a lifetime. Junior campers will learn three dances, and senior campers will learn four dances.