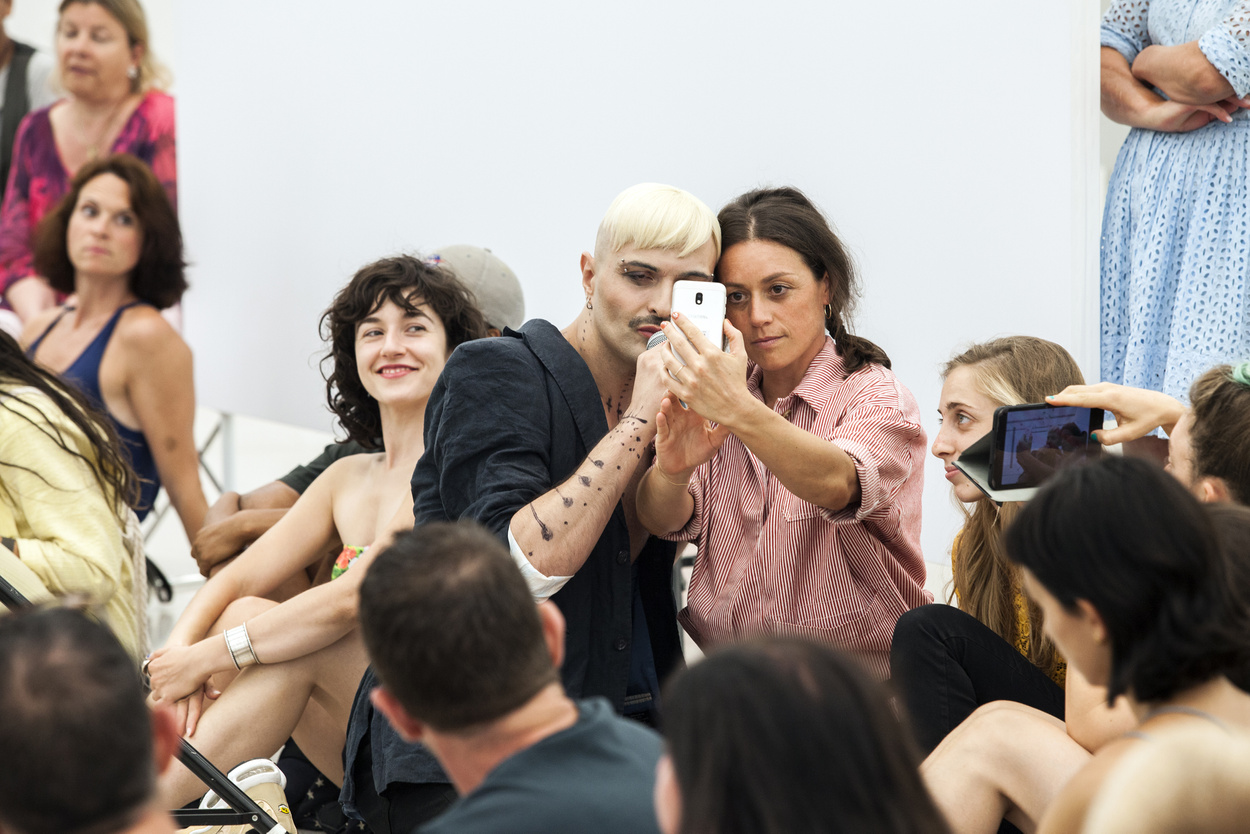 Ivo Dimchev (Bulgaria)
SELFIE CONCERT
February 4 | 7:30 PM
$25 GENERAL/$20 MEMBERS
Event location | MZD's new space located at 9931 78 Ave NW, Edmonton
Please note, you must be an MZD Member to attend this event. The purchase of a general admission ticket includes an MZD Membership for the 22-23 Season!
"Selfie is a choreography, selfie is a sculpture, selfie is a tragedy, selfie is love. Selfie is less about me, it's more about us." – Ivo Dimchev
Selfie Concert is the most recent work of Ivo Dimchev and is part of a series of performances in which Dimchev investigates different ways of interacting with the audience. In P Project (2012), Dimchev paid the audience to perform with him on stage, while in Facebook Theatre (2016) the performance was based on texts written by spectators on real time in social media, which the author considers an endless source of content and interaction.
A Selfie Concert suggests an altering of the relationship between the audience and the performer, a different way of sharing. Selfie simply shows. It does not explain, it is evidence. However, the selfie is also a reason to be together, to be close physically. Selfie is an instrument for making the monotonic dramaturgy of the concert more alive – and for breaking it.