Project InTandem: Double-Bill Dance Production
November 13, 2021 @ 7:30 pm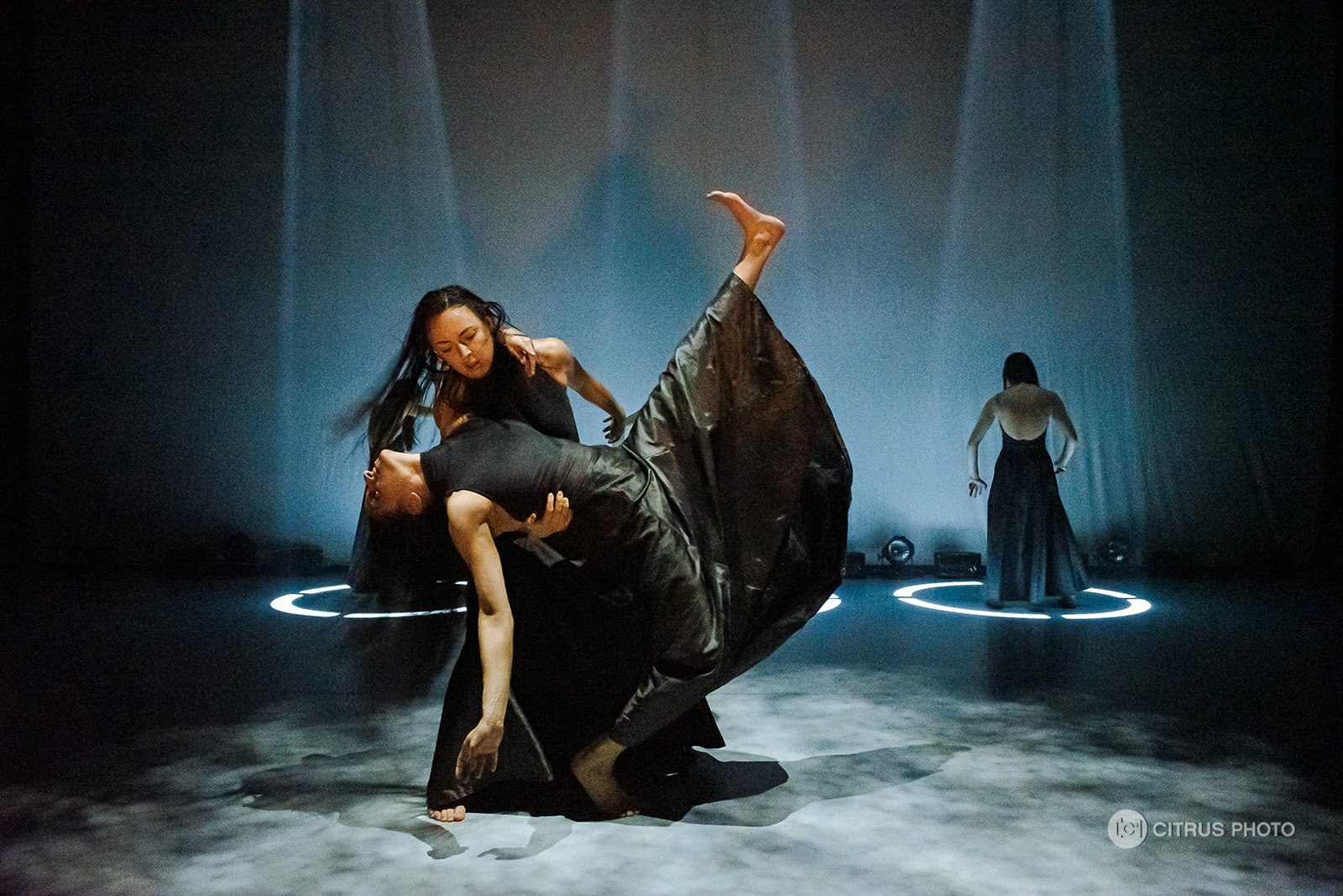 The Calgary based contemporary dance collective Project InTandem returns to stage to tour their works Deep END by Meghann Michalsky and moving through, it all amounts to something by Sylvie Moquin to the 2021 "Chutzpah! Festival" in Vancouver, BC and at the Jeanne & Peter Lougheed Performing Arts Centre in Camrose, AB.
This double-bill will consist of a quartet, choreographed by Moquin, and a quintet, choreographed by Michalsky. Sylvie's work explores neuroplasticity and the rewiring of self; her choreography is visceral and gravity-defying. Meghann's work focuses on primal movement aesthetics, exploring raw physicality in correlation to a spiritual rebirth. 
The all female cast embodies the bold, risk-taking and athletic physicality that Project InTandem is known for. A must-see event, this highly anticipated double-bill celebrates feminine prowess.
"As female artists who are boldly venturing to make waves in the prairie region, we view the Project InTandem platform as a vehicle to express our voices and enrich our community. We are passionate about sharing Calgarian contemporary dance with our neighbours through this tour."