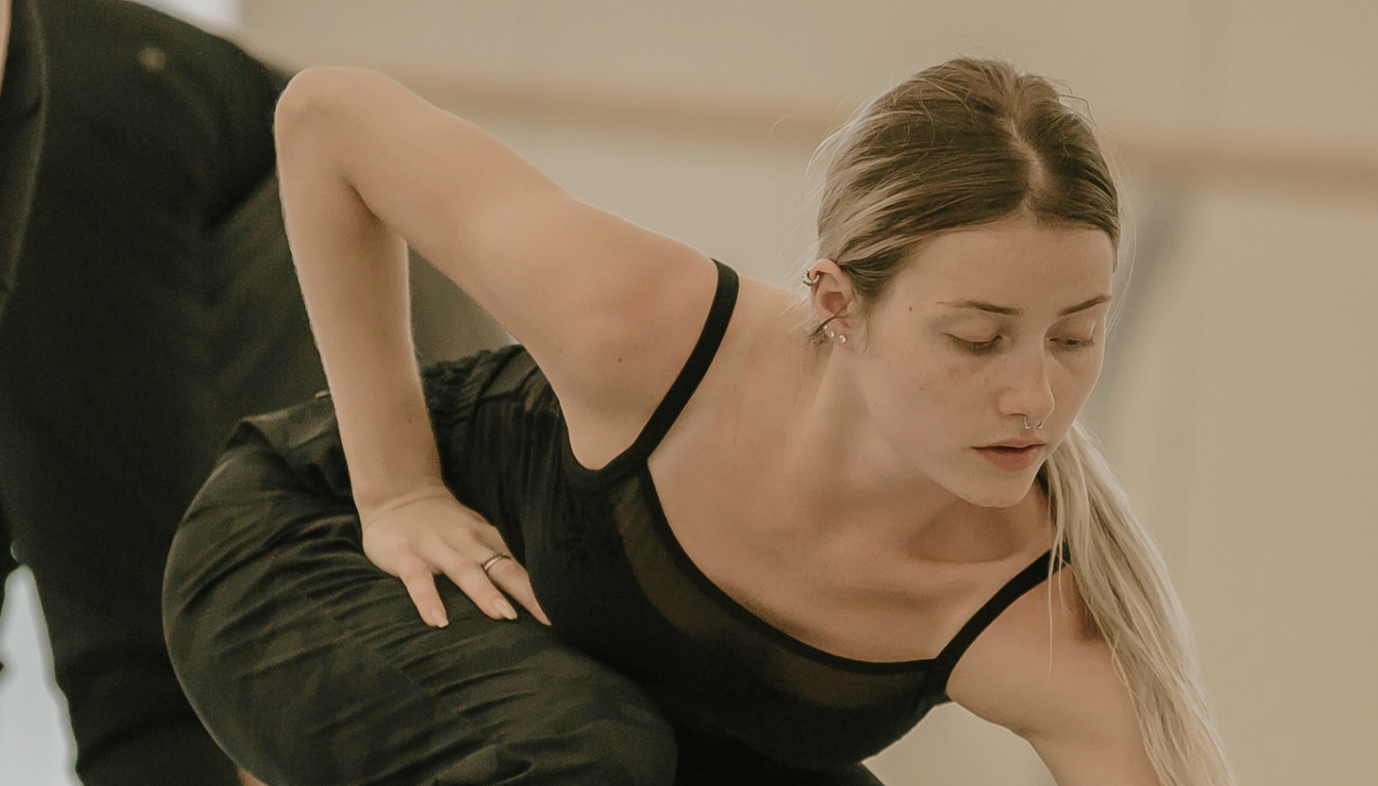 CALL FOR SUBMISSIONS
Peggy Baker Dance Projects is pleased to offer our fourth annual Emerging Artists Program to take place intermittently from January 18 – February 19 2021. This will be our first program to take place entirely online making it possible for dancers to participate from wherever they call home, across Canada.
This program is an exceptional opportunity for four emerging dancers to deepen and expand their artistry by training and rehearsing with our company and to broaden their digital skills by embracing the elements of the online world.
Participation in this program is remunerated with an honorarium of $1200.
REPERTORY STUDIES AND CHOREOGRAPHIC MENTORSHIP
Rich and challenging solo and ensemble excerpts from the company's repertoire.

Participation in Peggy Baker's Action Lab – a composition/choreography project with mentorship by Peggy culminating in a self-designed solo by each dancer.
TRAINING:
Optional online training with Christine Wright weekdays from 11:30-1:00pm. This includes Ballet on Monday, Wednesday and Friday, and Fundamentals Classes on Tuesdays and Thursdays.  Online classes are valued at $10 each. For more information please visit: https://peggybakerdance.com/class-with-christine-wright

or, a training subsidy of up to $50 per week with receipts for classes of dancer's choice

combination of option 1 and option 2 for a maximum total training subsidy of $50
Application Deadline: December 5, 2020
Please submit the following via a single PDF to jenny@peggybakerdance.com
a current CV (one page maximum)

an artist's statement describing your values and aspirations in relation to dance (150 words maximum)
a short statement describing why this opportunity is of interest to you (150 word maximum)

a video submission uploaded to youtube and shared via a weblink of up to one and a half minutes. Your video submission may be a short clip of something that you have done before, preferably with you dancing alone. Or, a short video of you interpreting a movement score provided by Peggy Baker. Please email jenny@peggybakerdance.com to receive the score.
*please note that participants in this program must be citizens or landed immigrants and between the ages of 18-30 to be eligible