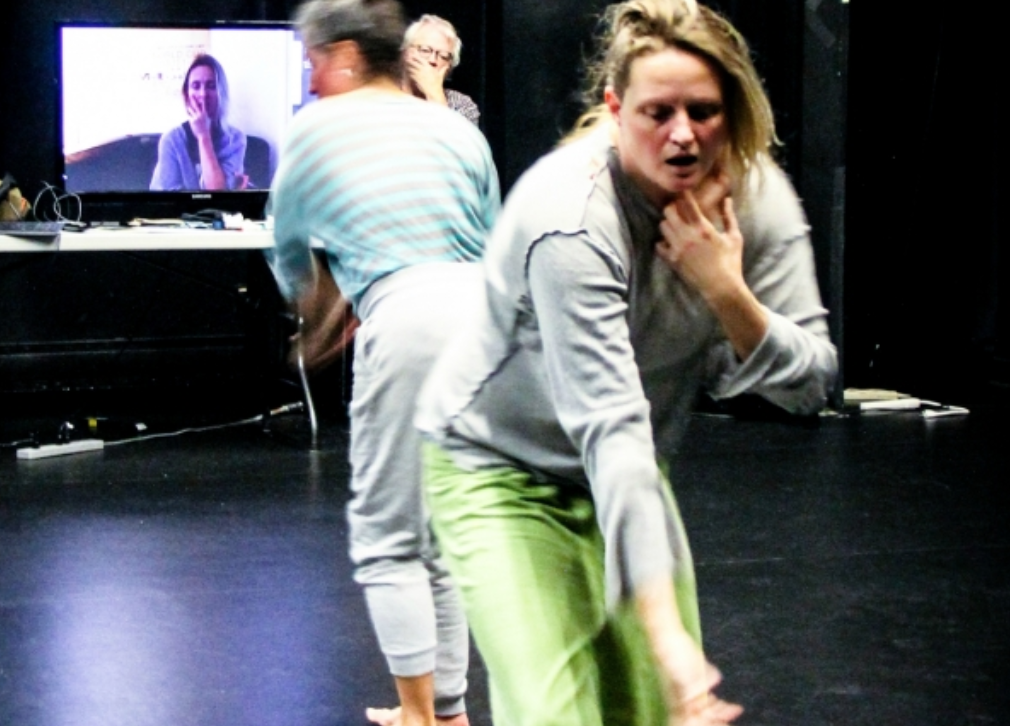 Oderin is a new dance theatre creation based on a collection of poems by NL poet Agnes Walsh (Oderin, Pedlar Press 2018). These exquisite poems depict Walsh's mother's difficult life growing up in Placentia, Newfoundland, then her later decline living with dementia. A tender and raw account of a personal mother – daughter relationship, this work brings rich and complex human experiences to life through an provocative multidisciplinary collaborative lens. "These poems present a unique opportunity to put all my learning over 45 years of play-making as actor, director and teacher into the challenge of staging these poems. Oderin explores one's sense of duty and devotion, the experience of resettlement, nostalgia, family, landscape, the loss of memory and self, dementia and death […] " – C. Tomlinson
This is one of two live streams taking place as part of partnership between Neighbourhood Dance Works (NDW) and NAC Dance through #DanceForth. #DanceForth is the new NAC Dance livestream project. Most Thursday evenings, live performances will be presented by a variety of wonderful Canadian dance artists, both from the NAC Fourth Stage and from various centres across the country.
Choreographers and dancers with a terrific range of styles will be sharing with you directly through this series that embraces a new model to celebrate this rich and dynamic art form. Please tune in with us to discover the breadth and talent of Canada's outstanding dance milieu.
This performance will be live streamed from the historic LSPU hall on November 26 at 7pm NT (3:30pm MT).