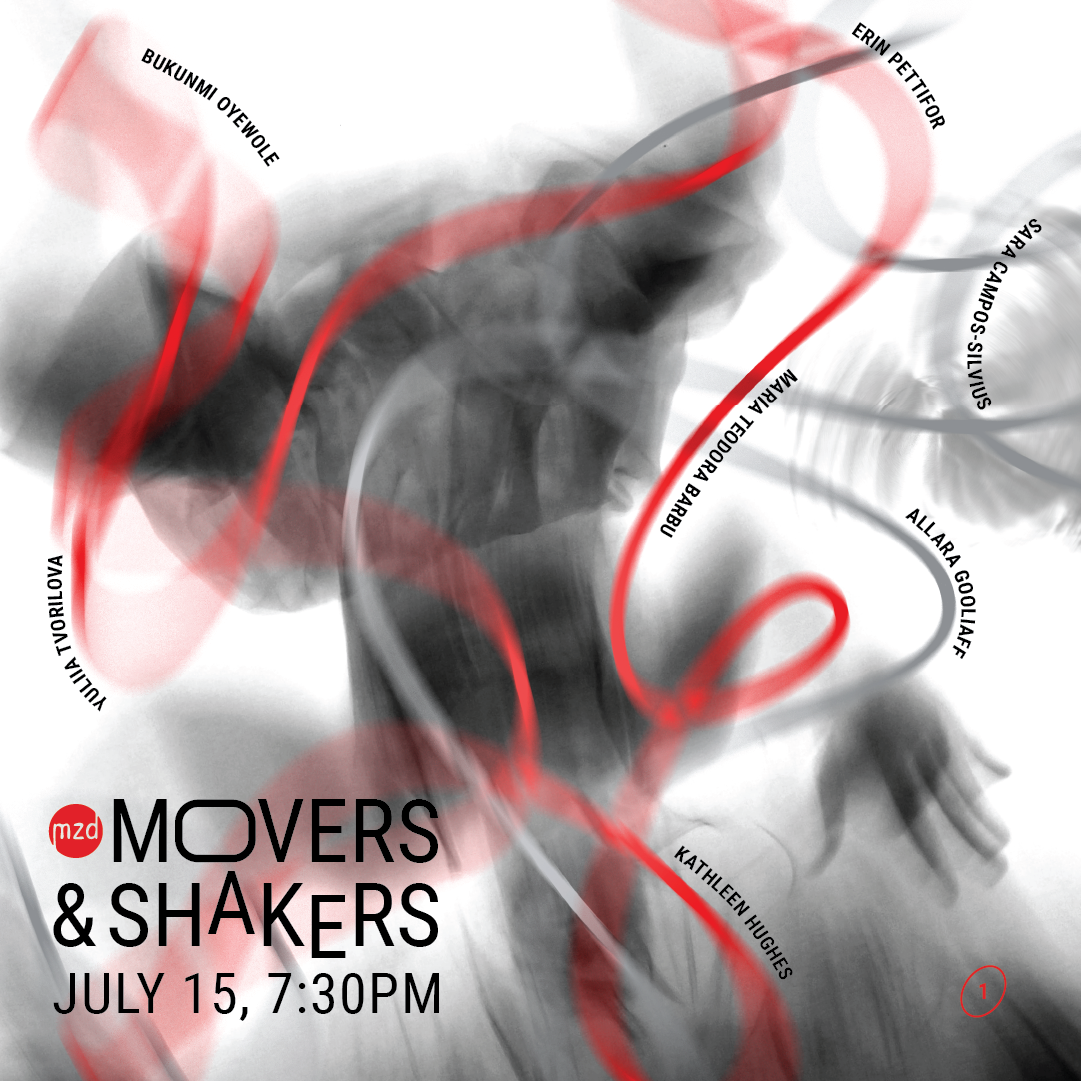 Mile Zero Dance is hosting a new incubation Cabaret called Movers and Shakers, curated by Josh Languedoc. In these challenging times, the body knows all and the body can express what text cannot.
Every second month, beginning in July, come be a part of this new Cabaret series that highlights movement based art pieces and cross-disciplinary collaborations. Featuring a variety of artists, this exciting new series will be a fun way to welcome audiences into Mile Zero Dance's new space and experience a series of multiple new art pieces.
Join us for the launch of Movers and Shakers on Saturday, July 15!
Featuring work from artists:
Erin Pettifor | The Dusty Rose
Yuliia Tvorilova | Personal Things/What I Carry
Bukunmi Oyewole
Allara Gooliaff | Discovery
Sara Campos-Silvius | The Inner Ring
Jarome Flamand | Piano Set
Kathleen Hughes
DJ Bad Sumeritan (aka Brett Mckenzie)