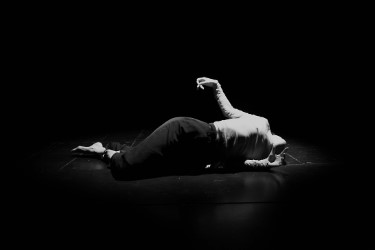 MZD MOVEMENT INTENSIVES
Accessible movement workshops taught by world-renowned instructors. For beginners and professional dancers.
FALL  October 27-30 | Sunday 11am -4pm, Monday-Wednesday 10am – 1pm
Noguchi Taiso Workshop with Mari Osanai
$175 for all four classes or $50/day
 Mari Osanai will be traveling from Japan to perform and teach at Mile Zero Dance. Noguchi Taiso (Water Body movement) has been widely appreciated and incorporated/integrated into Butoh movement practice.
Mari Osanai's workshop focuses on Noguchi Taiso combined with the influences of her early training in Tai Chi, western dance methods, traditional folk dance in Aomori, Japan (her birthplace), and the connection between one's thoughts and sensation of weight. Osanai's approach to movement research and exploration begins with a heightened awareness of gravity's influence on the body and the body's connection with the center of the earth. Exercises in the workshop train the body to embrace its weight and heighten its sensitivity to move from its most relaxed and receptive state. Starting with images, such as washing the body with water, air, sunlight, workshop participants will discover the body's vital energies rooted in its inherent hydrodynamics. Movement and form result as participants ingest imagery inside their bodies and allow the changes to shift the body's interior.
Registration closes Friday, October 25. Phone 780 424 1573/ admin@milezerodance.com
This workshop is made possible through the generous of Alberta Dance Alliance