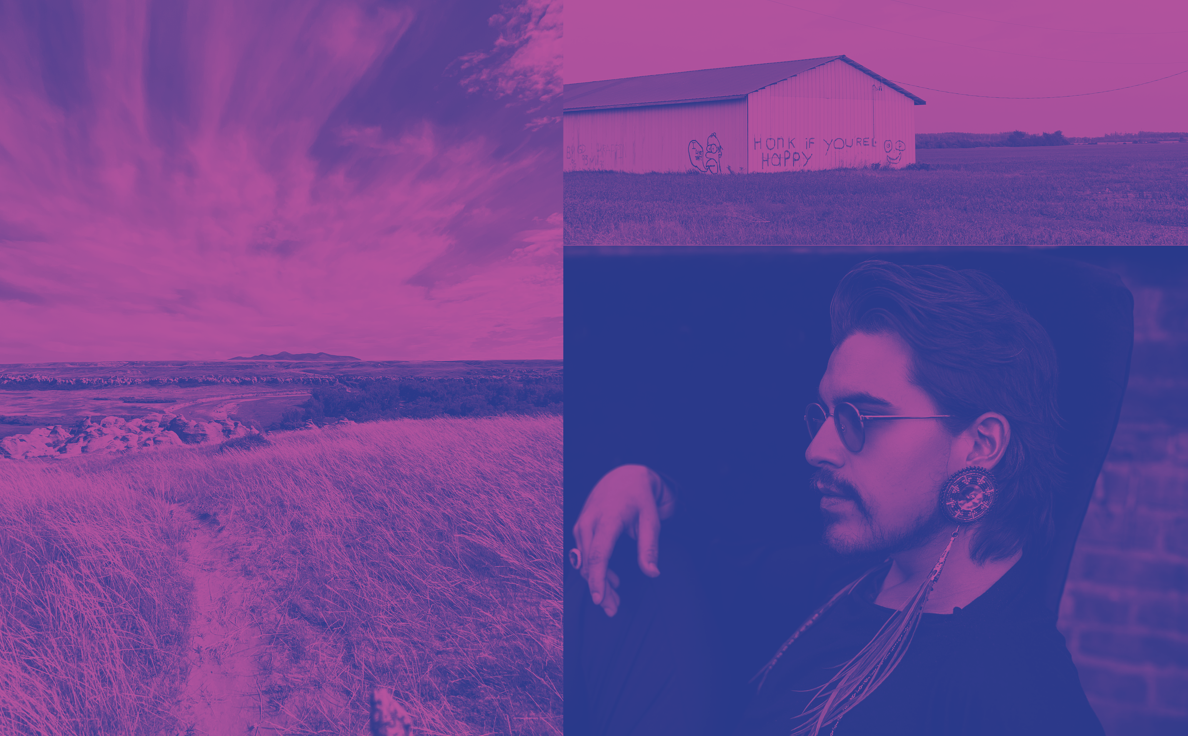 MAKING LOVE WITH THE LAND PERFORMANCE is a series of online performances inspired by Joshua Whitehead's forthcoming book Making Love With the Land in which LGBTQ+ and BIPOC artists explore creation in a post-pandemic world.
This performance of Whitehead's work features performances by Joshua Whitehead, Barry Bilinsky, Kevin Fraser with Immigrant Lessons, Lisa LaTouche, Richard Lee, Justin Many Fingers, and Zach Running Coyote. Together, they celebrate and explore sensuous language, the body, land, and all their intersections.
Premieres: December 10, 2020 at 7pm MST
Whitehead is the author of full-metal indigiqueer (Talonbooks 2017), Jonny Appleseed (Arsenal Pulp Press 2018) and the editor of the newly released Love after the End: An Anthology of Two-Spirit and Indigiqueer Speculative Fiction (Arsenal 2020). He is an Oji-nêhiyaw, Two-Spirit/Indigiqueer member of Peguis First Nation (Treaty 1) and currently lives in Calgary (Treaty 7).