Kaeja d'Dance: Porch View Dances 2020 (Online!)
August 6, 2020

-

August 26, 2020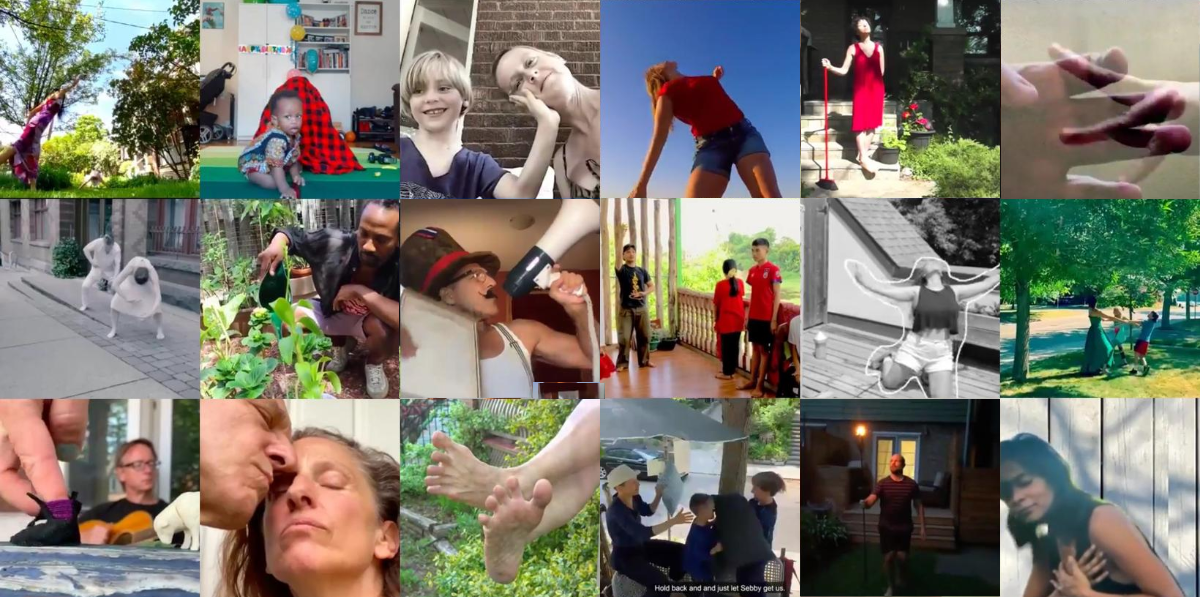 Kaeja d'Dance: Porch View Dances 2020 (Online!)
August 6, 2020

-

August 26, 2020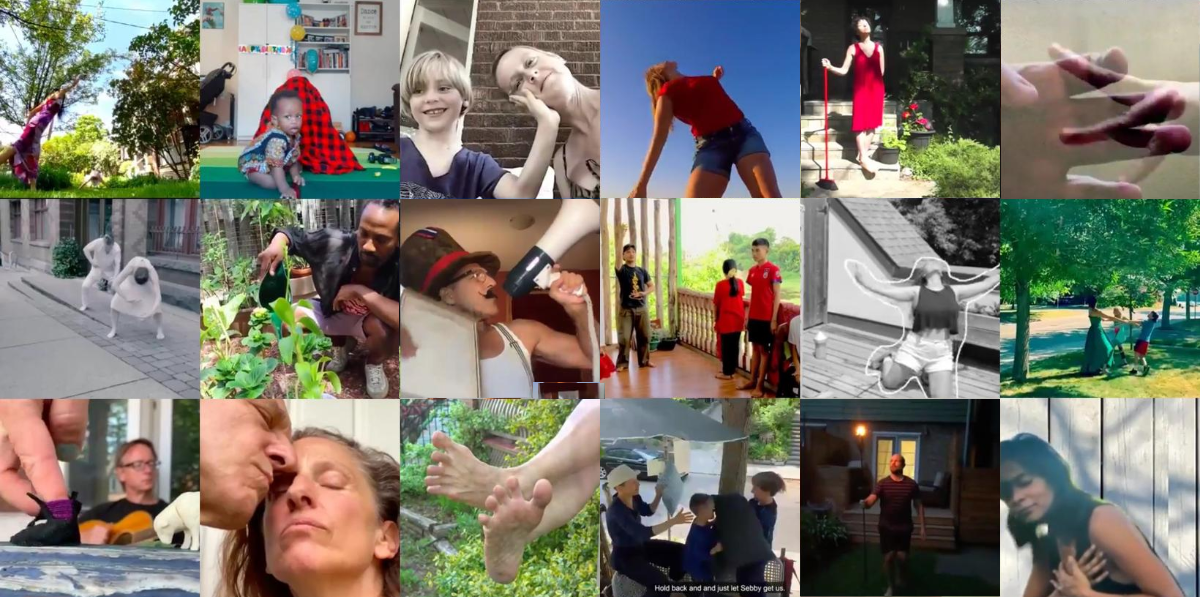 This year we supported a record-breaking number of choreographers who had the chance to tell their own stories in 1 of 17 dance films!
Choreographers commissioned for PVD 2020 – Online:
Kate Alton, Julia Aplin, Nova Bhattacharya, Barbara Bourget & Jay Hirabayashi, Michael Caldwell & Louis Laberge-Côté, Peter Chin, Lauren Cook, Allison Cummings, Aria Evans, Maxine Heppner, Karen and Allen Kaeja, Shannon Litzenberger, Pulga Muchochoma, Andrea Nann, Yvonne Ng, Kevin Ormsby, Kathleen Rea.
Flock Landing led by Lilia Leon, with Mateo Galindo Torres, Josh Murphy, Mio Sakamoto and Irma Villafuerte.
Special spotlight on father/son duo Jim & Owen Adams who have been part of the PVD family for the past three years!
This year's Flock Landing audience joining us on Zoom!
For the first time, we had viewers join us from across Canada and around the world!
International viewers joined us from:
Belgium, Greece, Jamaica, Japan, Netherlands, Nigeria and the United States!
Canadian viewers joined us from:
Barrie, Beamsville, Bell River, Blue Mountains, Brampton, Bristol, Burlington, Burnaby, Caledon, Calgary, Cambridge, Cote St. Luc, Gatineau, Georgina, Guelph, Hamilton, High River, Kingston, Kitchener, Laval, London, Mississauga, Montreal, Newmarket, Oakville, Ottawa, Richmond Hill, Roseneath, Sarsfield, Saskatoon, Scarborough, St. John's, St. Catharines, St. Thomas, Stratford, Tecumseh, Thornhill, Toronto, Vancouver, Vaudreuil-sur-le-lac, Vaughan, Wasaga Beach, and Winnipeg!
Porch View Dances was conceived by Karen Kaeja and developed with Allen Kaeja.
HELP US WITH NEXT YEAR'S PVD!
PVD host Maurycy barrelling over the Niagara Falls.
Interested in participating or volunteering in next year's 10th anniversary PVD?
For more information on how to get involved, please visit our website.
So much appreciation to the following for whose generous contributions made this event possible. We could not have done it without you!
OUR SPONSORS & FUNDERS:
TD Bank
New Canadians Lumber
Department of Canadian Heritage
Canada Council for the Arts
Ontario Arts Council
Toronto Arts Council
Government of Ontario
Ontario Arts Foundation
Hal Jackman Foundation
Lindy Green Family Foundation
Green Fischer Family Trust
Ontario Trillium Foundation
Metcalf Foundation
OUR PORCH LIGHT DONORS:
Illuminating Beacons
Bonnie Anthony, John Cook, Lindy Cowan, Faith Goldman, Elaine Lesniak,
Deborah Lundmark, Selma Odom, Kenny Pearl, Sheldon Rose
Shining Lanterns
Linda Barnett, Anne Bradford, Lesley Cook, Anne Fleming, Celia McBride,
Marion Oliver, Martha Randall, Aubrey Reeves, Andrew Sherbin
Glowing Torches
Janice Alton, Suzanne Barnes, Elana and Dan Cochrane, Kristian Clarke,
Jane Deluzio, Aviva Fleising, Alan Page, Sharona Rubinstein
PRODUCTION TEAM:
Drew Berry
Gloria Mok
Aysha Terra Turgeon
KAEJA STAFF:
Yolanda Ferrato
Beata Rasitsan
SPECIAL THANK YOU TO:
Our Board of Directors
Our past & current PVD partners
All of our individual donors
And of course, THANK YOU to those who
joined us online and danced with us!!!