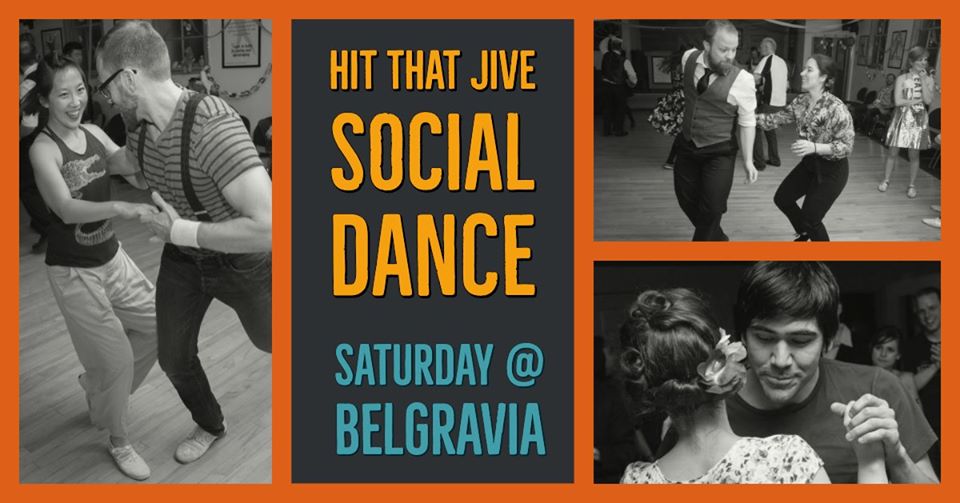 Join us for a fun night of social dancing! Featuring swingin' tunes great for Lindy Hop and other swing dances.
Social dancing from 8:00pm to 11:00pm!
***NEW THIS WINTER***
Grab Bag Lesson series! Each week we will feature a special class where you can learn a new routine or skill!
This week's special lesson: The Tranky Doo!
Lesson 7-8 pm
Recommended for intermediate dancers and above
$10 drop-in
**note that the social dance is priced separately & not included in this price
OR
Try out our mini-lessons! Only $5 for a 20-min slot with an instructor. Great for any level of dancer (from beginner through advanced). Slots between 7pm and 8pm.
Here to social dance? Join us from 8pm-11pm!
$10 Dance Only
$2 off for students or members of the Belgravia Community League
(Cash or CC options at the door)
Please bring indoor shoes and a water bottle to help keep our venue clean and green 🙂
Code of Conduct:
By attending this event, you agree to adhere to the behavioural expectations as outlined on our website, here: http://www.hitthatjive.ca/code-of-conduct/
We acknowledge that the land we gather on is Treaty 6 territory, and that we are beneficiaries of this Treaty of peace and friendship signed in 1876. These are the traditional meeting grounds and the home for many Indigenous Peoples, including Cree, Nakota, Saulteaux, Blackfoot, Dene, and Métis. We recognize that as long as the sun shines, the grass grows, and the rivers flow, this land will have a sacred connection to Indigenous peoples.