Genée International Ballet Competition returns to Toronto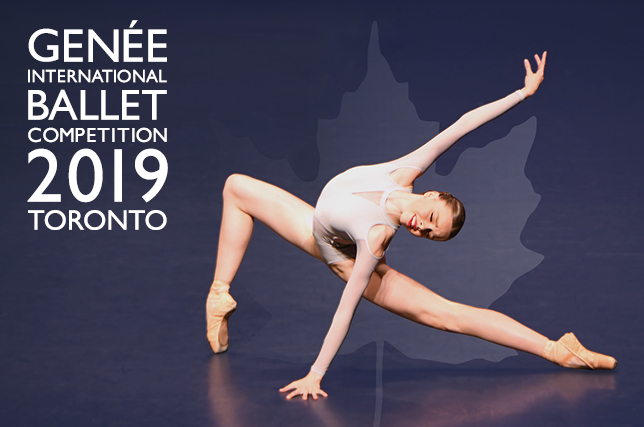 The Royal Academy of Dance's Genée International Ballet Competition will be returning to Toronto from August 20-29, for the first time since the memorable competition there in 2008. See the trailer.
The event will see hugely talented young ballet dancers compete for prizes, and it is a fantastic opportunity to see future stars dance iconic variations from classical ballet repertoire, as well as the competition's commissioned choreography by Gioconda Barbuto. Many of the competition's alumni have gone on to fantastic careers, such as Alex Wong, Celine Gittens, Nicole Ciapponi and Alexandra MacDonald, to companies such as Royal Winnipeg Ballet, The National Ballet of Canada, Alberta Ballet and Les Grands Ballets Canadiens, amongst many others across the world.
The Judges of the Genée will include Karen Kain (Artistic Director of The National Ballet of Canada), Dame Monica Mason (Former Director of The Royal Ballet) and Mikko Nissinen (Artistic Director of Boston Ballet). The event will be hugely exciting, with two days of semi-finals at Canada's National Ballet School on August 26 & 27, and the final at the Four Seasons Centre for the Performing Arts on August 29.
The Genée International Ballet Competition is an exciting and unique event, full of talent and passion from the dancers competing. Tickets are now on sale – click here to buy. Be quick to secure the best seats for the final and the semi-finals.
SEMI-FINALS
August 26 & 27, 10.30am
Canada's National Ballet School, Betty Oliphant Theatre
Tickets $50 – $85
FINAL
August 29, 7.30pm
Four Seasons Centre for the Performing Arts
Tickets $50 – $175