Gaga with James Viveiros
December 20, 2019 @ 12:00 pm

-

December 21, 2019 @ 1:15 pm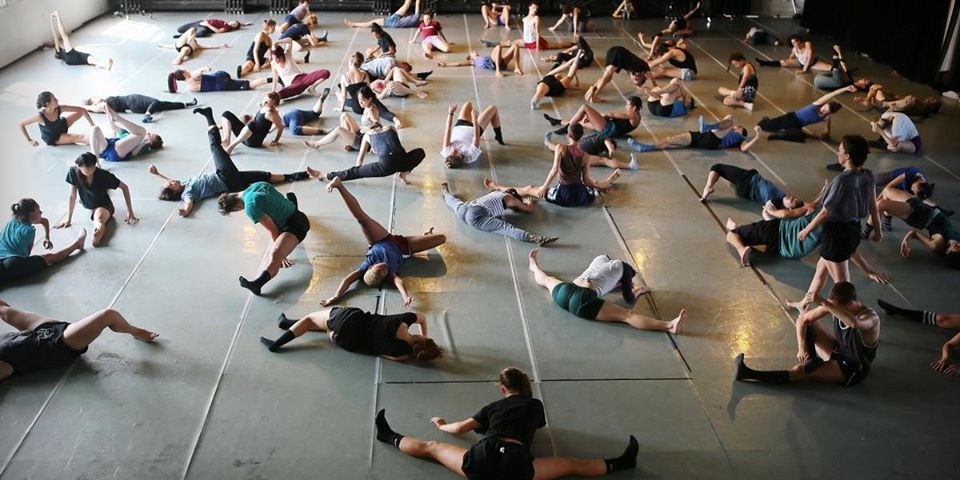 Our favourite Gaga instructor, James Viveiros is back in December offering three days of classes.
Gaga Dancers;
Friday December 20th from 10:00 am – 11:15 am
Saturday December 21 from 12:00pm – 1:15 pm
Gaga People
Sunday December 22 from 12:00pm- 1:15 pm
$30 per drop in | Available online or at the door
Please arrive 15 minutes before class.
————————————-
About Gaga
Gaga/dancers classes are open to professional dancers or advanced dance students ages 16+. Gaga/dancers classes are built on the same principles as Gaga/people classes but also employ the specific vocabulary and skills that are part and parcel of a dancer's knowledge. The layering of familiar movements with Gaga tasks presents dancers with fresh challenges, and throughout the class, teachers prompt the dancers to visit more unfamiliar places and ways of moving as well. Gaga/dancers deepens dancers' awareness of physical sensations, expands their palette of available movement options, enhances their ability to modulate their energy and engage their explosive power, and enriches their movement quality with a wide range of textures.
Gaga is a movement language, which Ohad Naharin developed over the course of many years and which is applied in daily practice and exercises by the Batsheva Dance Company members. The language of Gaga originated from the belief in the healing, dynamic, ever-changing power of movement, and it continues to evolve today.
Gaga is a new way of gaining knowledge and self-awareness through your body. Gaga provides a framework for discovering and strengthening your body and adding flexibility, stamina, and agility while lightening the senses and imagination. Gaga raises awareness of physical weaknesses, awakens numb areas, exposes physical fixations, and offers ways for their elimination. The work improves instinctive movement and connects conscious and unconscious movement, and it allows for an experience of freedom and pleasure in a simple way, in a pleasant space, in comfortable clothes, accompanied by music, each person with himself and others.
_______________________________________________________
About James Viveiros
James is a contemporary dance artist whose performance career spans over 20 years, most notably with Montreal's acclaimed Compagnie Marie Chouinard. Since graduating from Grant MacEwan University's Musical Theatre and Dance Programs in Alberta, Canada in 1998, James has enjoyed performing for international audiences at renowned festivals and theatres all over the world.
James has also danced for Canadian choreographers and companies including Martha Carter/Marta Marta Productions, Suzanne Miller and Alvin Paivio Productions, Tania Alvarado, Tony Chong, Dominique Porte, Movement 7, Brian Webb, NDH Robin Poitras, 7 doigts de la main, Lucie Grégoire Danse, Caroline Laurin-Beaucage, MAYDAY Melanie Demers and Lune Rouge PY1 Project. In 2009, James was a recipient of a Gemini Film and Television award for the Chouinard company's 'Best Performance' in the film version of bODY_rEMIX/ les_vARIATIONS_gOLDBErg. He was awarded funding from the Conseil Des Arts et Lettres de Quebec (CALQ) to become a certified Gaga teacher and to study with Batsheva under the direction of Bosmat Nossan and Ohad Naharin in Tel Aviv, Israel. He completed his training in June 2017 and travels regularly to Tel Aviv to study and update his certification.
Currently, James is choreographing his own work, and often collaborates with composer Line Katcho, with whom he will premier a new work in September 2019 in Montreal. As well as performing, collaborating and rehearsal directing for other artists across Canada, he travels frequently to share his passion of Gaga as a guest teacher at festivals, dance institutions, and universities, both nationally and internationally.