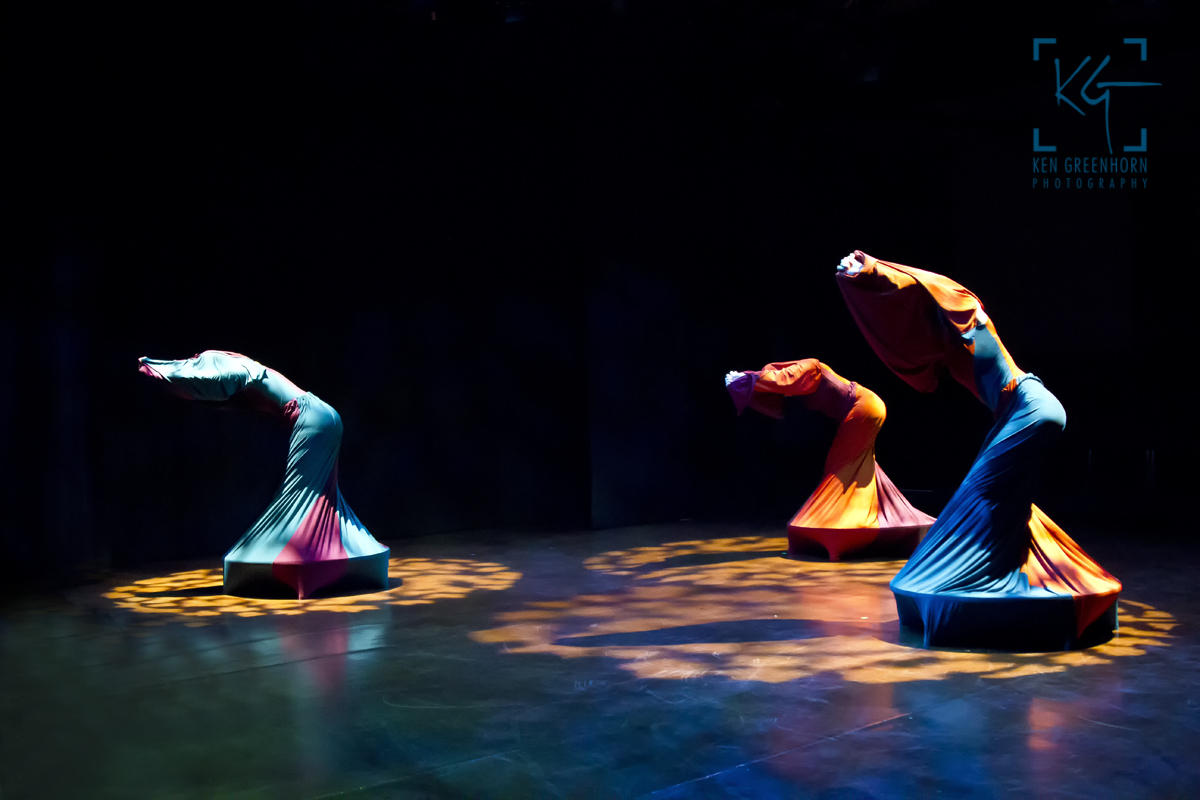 Photo by Ken Greenhorn
Free Flow Dance Theatre celebrates its 25th anniversary season this year. Despite the pandemic causing many changes of plans, we are very pleased to announce that we will be presenting 3 Livestreamed performances of one of our signature pieces of choreography "Pods" for you to enjoy! "Pods" which runs approximately 20 minutes, is one of the company's most requested works. This visually stunning unusual performative work features a trio of dancers growing from unique costumes each encompassing its own miniature trampoline. Inspired by fast motion films of plants growing fused with an alien lifeform, this is truly a one of a kind dance work.
Stay after the live stream performance for a short Q&A with the performers and director.
A special thank you to Lorraine and Ross for donating us the use of their backyard for this special Livestream event.
Register for tickets to Friday, August 21st at 7 pm HERE
Register for tickets to Saturday, August 22nd at 7 pm HERE
Register for tickets to Sunday, August 23rd at 2 pm HERE
Pods – Premiere 2014 (20 minutes)
Choreography: Jackie Latendresse
Dancers: Kyle Syverson, Rachel Saufert, Mitchell Larsen
Costumes: Design: Jackie Latendresse, Creation: Linda Coe Kirkham
Music: Lisa Gerrard
Livestream Tech: Nathan Regamey