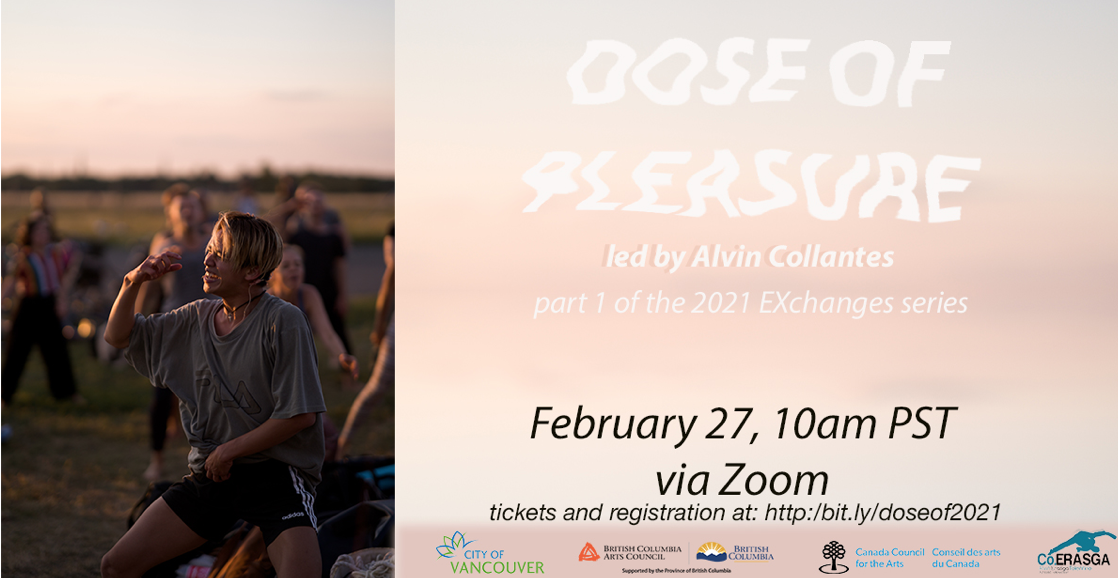 Dose of Pleasure – Part 1 of the 2021 EXchanges series.
Led by Alvin Collantes.
February 27, 2021 at 10 am PST, 11 am MST via Zoom.
We are thrilled to bring a movement exploration for anyone who wants to move right to your homes or studios this month! Alvin Collantes joins us live on Zoom from Berlin to facilitate Dose of Pleasure, a movement meditation practice encouraging participants to "connect to the power of our groove, we let go, give in, surrender and yield to what can come in and out of us."
Tickets are on a sliding scale, registration required.