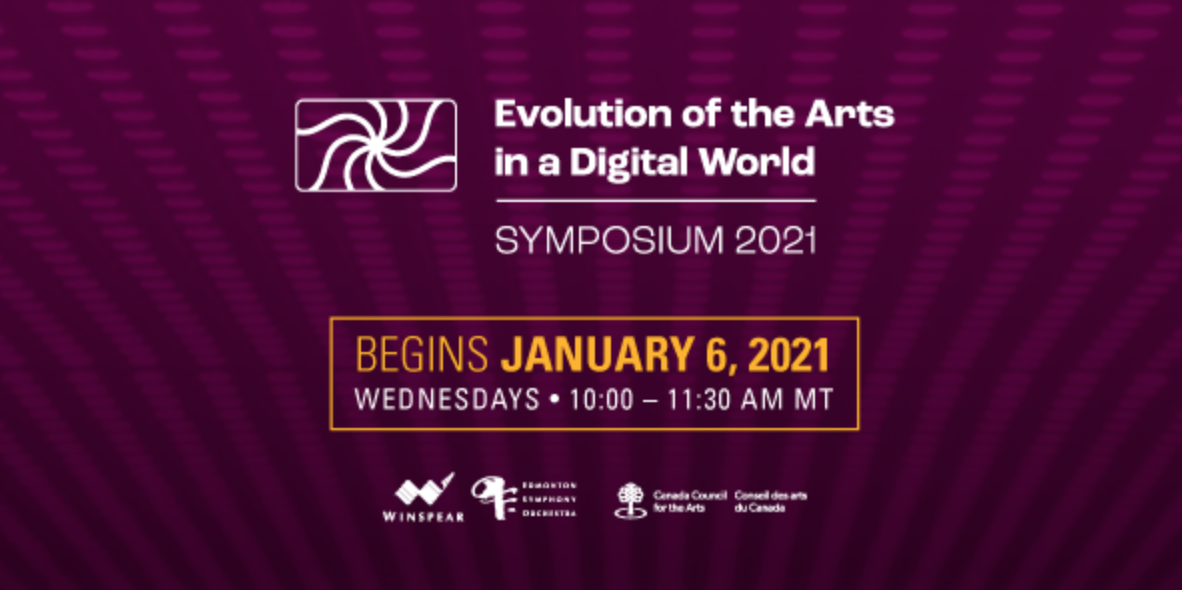 Are you an arts organization trying to find new ways to integrate digital technology into your daily activities? Is your organization looking to engage your audience in new, tech-friendly ways? Are you feeling nervous about taking the next step towards going digital?
If so, look no further than the Evolution of the Arts in a Digital World Symposium, a no-nonsense approach to digital technology that engages speakers and attendees in practical conversation about our digital world. Plus, the entire Symposium is completely free!
The sessions will begin with a presentation featuring an expert on the session topic. After each session, attendees will be split into virtual breakout groups to challenge an idea or question related to the presentation. After the event, attendees will receive a comprehensive package with important takeaways from their session.
Let's break down the walls of digital technology together! Register today at www.winspearcentre.com/symposium