DJD Signature Program: Fall For Dance North Festival
October 18, 2020 @ 11:30 pm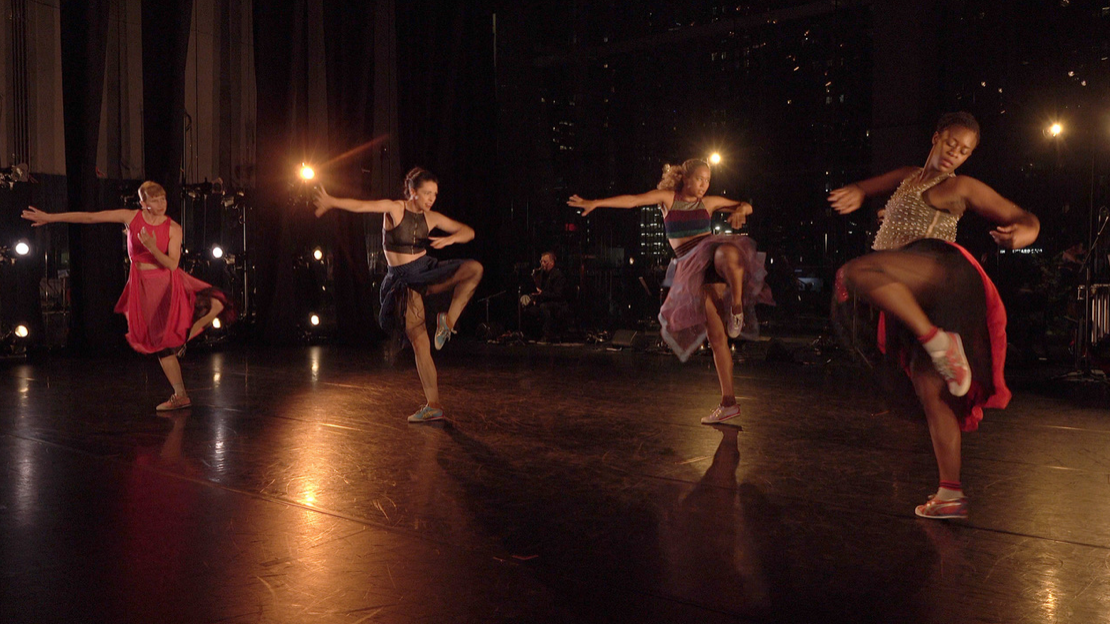 It's not too late to see DJD in action!
DJD performed in the Fall For Dance North Festival in their Signature Program, which premiered online on Saturday, October 3, 2020. You can still watch this amazing program which features six world premieres by a diverse range of Canadian choreographers, including a new piece by DJD's Artistic Director Kimberley Cooper, featuring Sabrina Comanescu, Catherine Hayward, Kaja Irwin and Natasha Korney, with live music by Rubim de Toledo with Jim Brennan (sax) Raul Gomez Tabera (drums) Jon McCaslin (vibraphone) Bob Tildesley (trumpet)
DJD performed a premiere of a new work from Beautiful Noise titled Terra. Terra, the name of this tune composed for DJD by Brazilian bassist Rubim de Toledo, means earth in Portuguese. Driven and grounded movement creates the core of the work. At times the dancers seem to pull the rhythm out of the floor; at other times they push it in. They dance as though on a hot surface, or one that is taut and resilient. The dancers and musicians converse constantly, yet it's not necessarily about what each is saying but about what hangs in the air between them.
The program is available on demand until October 18, 2020.
For more information and to get your tickets visit the Fall For Dance North Festival event website!