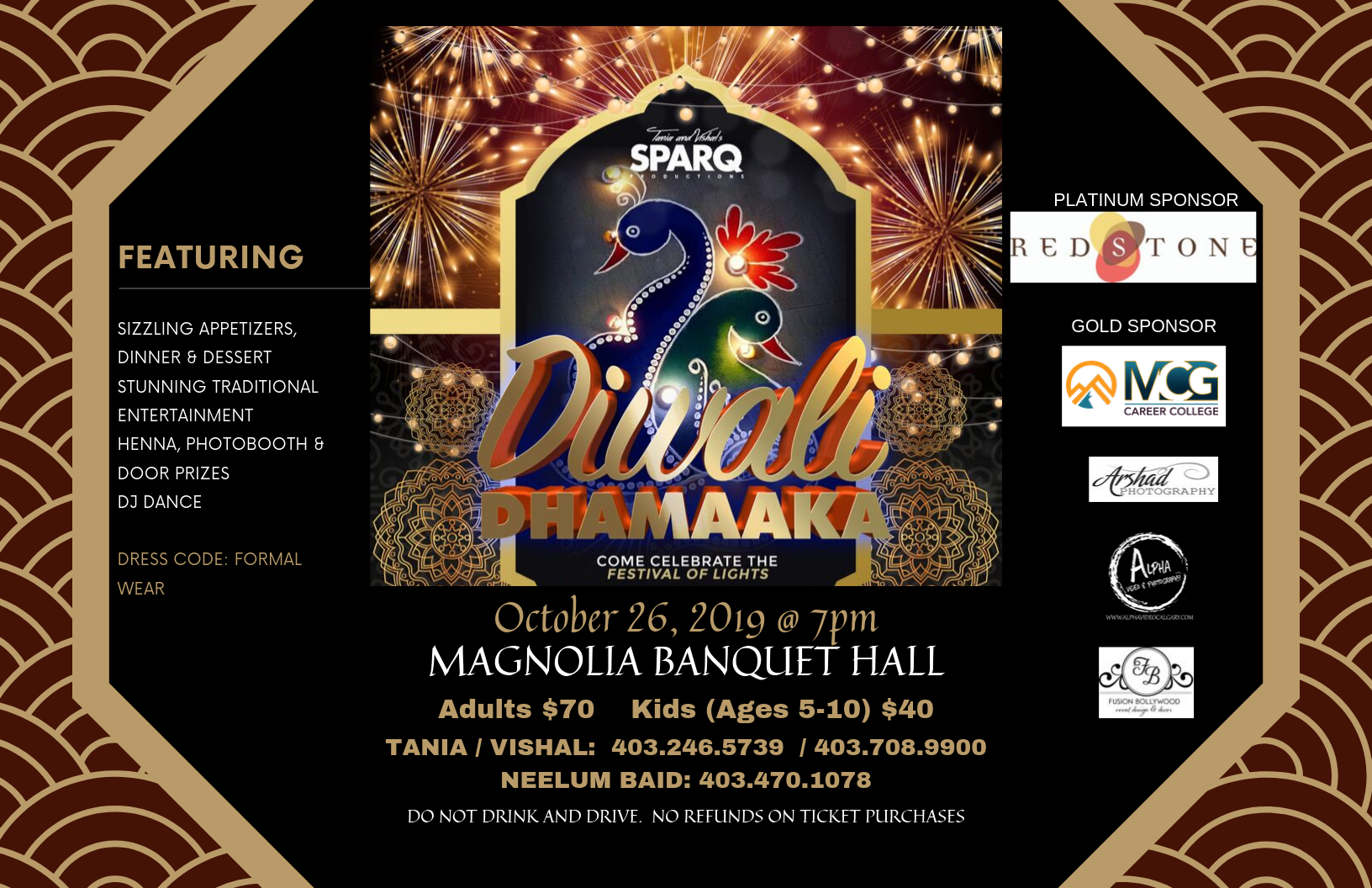 SPARQ PRODUCTIONS INC, is proud to host the 2nd Annual DIWALI DHAMAAKA!!! A Dinner Dance to celebrate the East Indian culture!!
Diwali, is the East Indian 'Festival of Lights' It signifies the victory of light over darkness, good over evil, knowledge over ignorance, and hope over despair. It is one of the most important festivals celebrated in India.
This year we would like to celebrate Diwali with Calgarians by producing an absolutely amazing event for people from any and all ethnic backgrounds to come in, celebrate and enjoy the Indian Culture. The event will include a very unique and traditional welcoming-in of guests, delicious East Indian appetizers, dinner and desserts, stunning and mesmerizing entertainment, party favours, door prizes, henna, photobooth and DJ Dance.
Dress Code: FORMAL WEAR
Tickets:
Adults $70
Kids (Ages 5-10) $40
Tania/Vishal 403-246-5739 l 403-708-9900
Neelum Baid 403-470-1078
Tickets are purchased by sending in an etransfer to
contact@sparqproductions.com
NO REFUNDS FOR TICKET PURCHASES
PLEASE DO NOT DRINK & DRIVE