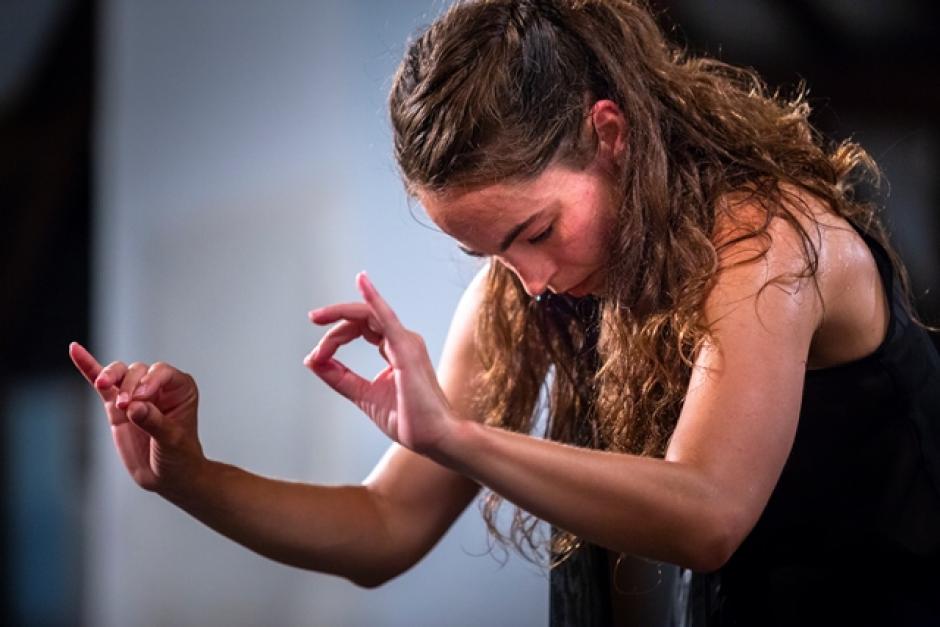 Sunday, February 16, 7 p.m.
Max Bell Auditorium, at Banff Centre for Arts and Creativity
FREE (Please reserve tickets in advance.)
How can a background as a dancer inform your future?
Join us for a facilitated discussion with three professional dancers about turning dance into a career.
Heather Ware is a Canadian dancer and choreographer based in Amsterdam. She has danced since 2003 with LeineRoebana, and is currently active as a freelancer in the both the Canadian and Dutch dance communities. As a choreographer Heather continues to develop her work in close collaboration with several international musicians.
Dani West holds a BA in Dance with Distinction (Contemporary Stream) from the University of Calgary, a Master of Science in Physical Therapy from the University of Alberta, and her Teacher Certification in Classical Pilates. Her dance training includes genres such as tap, jazz, ballet, contemporary and African dance. Dani is the owner of Indepth Physiotherapy in Canmore and the author and creator of the YouTube Channel, THE SOAPBOX- an online physio-based platform she designed.
Christahh Ahh studied at the Edmonton School of Ballet and holds a BA in Dance from the University of Calgary. She has worked on many performances including choreographing Indomitable Spirit (2016) and Essence of Humanity (2015), and has worked with artists such as Yung Dre, Big Sean, Fetty Wap, Hayden McHugh, Sabrina Naz, and Deanne Walsh. Christahh dances with a local hip hop crew, The Tomorrows, and is also the Executive Director and designer for Dance YYC Community Outreach and Engagement Initiative.
https://www.banffcentre.ca/family-winter-arts-festival