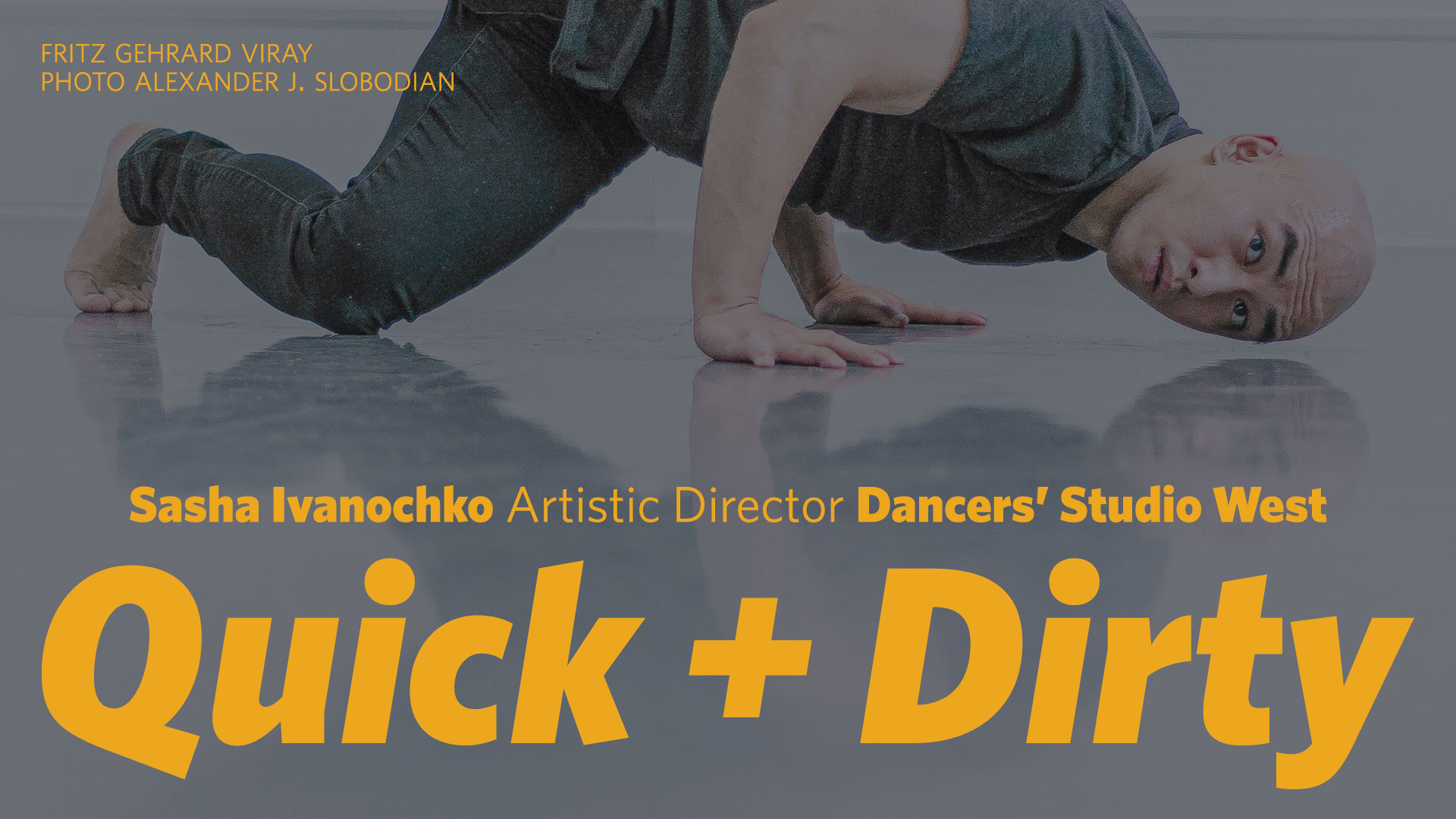 Our 40th anniversary year has been full of shifts and surprises, and this time we have a surprise! Dancers' Studio West is pleased to launch the first ever Quick + Dirty Film Festival!
As a measured response to the quarantine restrictions we are living with, we have redirected the resources for our Creative Intensive and Quick + Dirty Festival to create a pilot program with a dance on screen focus. Q+D 2020 artists Meghann Michalsky, Jocelyn Mah, Nicole Charlton Goodbrand, Jeannie Vandekerkhove, and Marynia Fekecz have re-conceived their original proposals and, with the mentorship of Linnea Swan and Jacob Niedzwiecki, will create short dance films for the small screen! We feel deeply blessed and excited to have Jacob and Linnea as guest mentors.
Dance on screen is about much, much more than just putting dance on a screen. Each artist in the program has been challenged to shift their perspective and sensibilities as artists whose bodies of work primarily focus on the live space.
The Quick + Dirty Film Festival is a PWYC, on-demand online event from July 31st – August 15th 2020.
Sign up via Eventbrite to receive the link and instructions for your dance film experience.
What this transition to the virtual world holds… you'll have to see for yourself!
With love, popcorn, and a glass of wine,
Dancers' Studio West