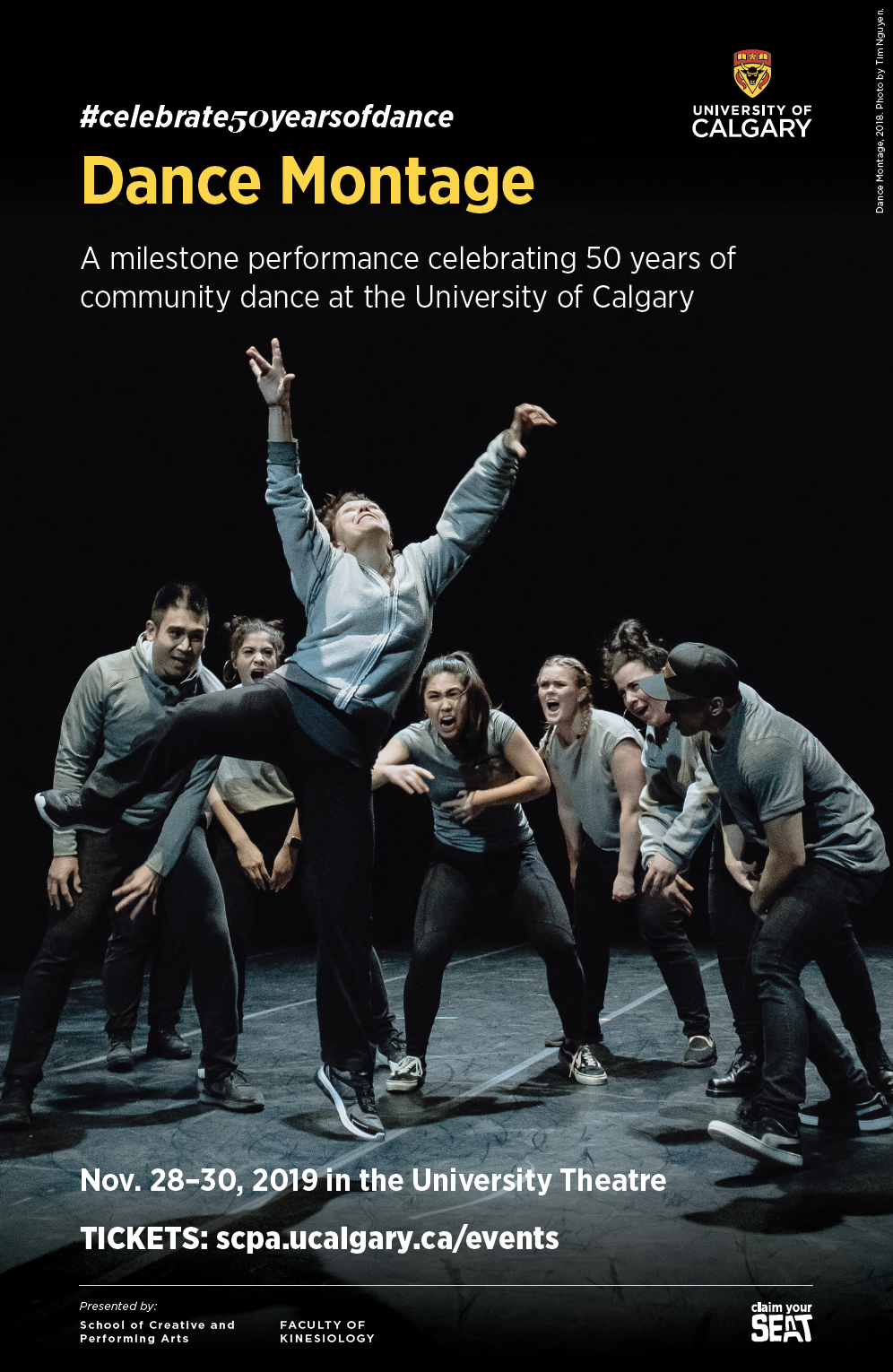 The annual Dance Montage is celebrating 50 years!  Since 1969 Dance Montage has been a leader in university-community engagement, bringing together University of Calgary students, faculty and community members, whether professionals or amateur dance enthusiasts.
Before Calgary was home to professional dance companies such as Alberta Ballet and Decidedly Jazz Danceworks, Dance Montage was providing dance instruction for adults in modern/contemporary dance and jazz, and supporting the creation of original choreography.  In its fifty years, Dance Montage has showcased the work of almost 300 Calgary choreographers, and 3000 dancers have filled the University Theatre stage.   There are now generations of Montage dancers!
This year's production includes choreographies by:
Hailey McLeod with Krista White (dance for +50), Ishita Singla – Madhuban Performing Arts (Rajasthani Indian folk dance), Julie Funk (modern dance), Morgan O-Neill Sharp (jazz), Tina Guthrie (jazz fusion), Robyn Harris (Jump Rhythm inspired jazz), Tara Wilson (hip hop).
Co-presented with the School of Creative and Performing Arts & the Faculty of Kinesiology, University of Calgary
Artistic Director: Anita Miotti
Production Assistant: Amanda Bonnell