Convergence I Good Women Dance Collective
November 16 @ 7:30 pm

-

November 18 @ 4:00 pm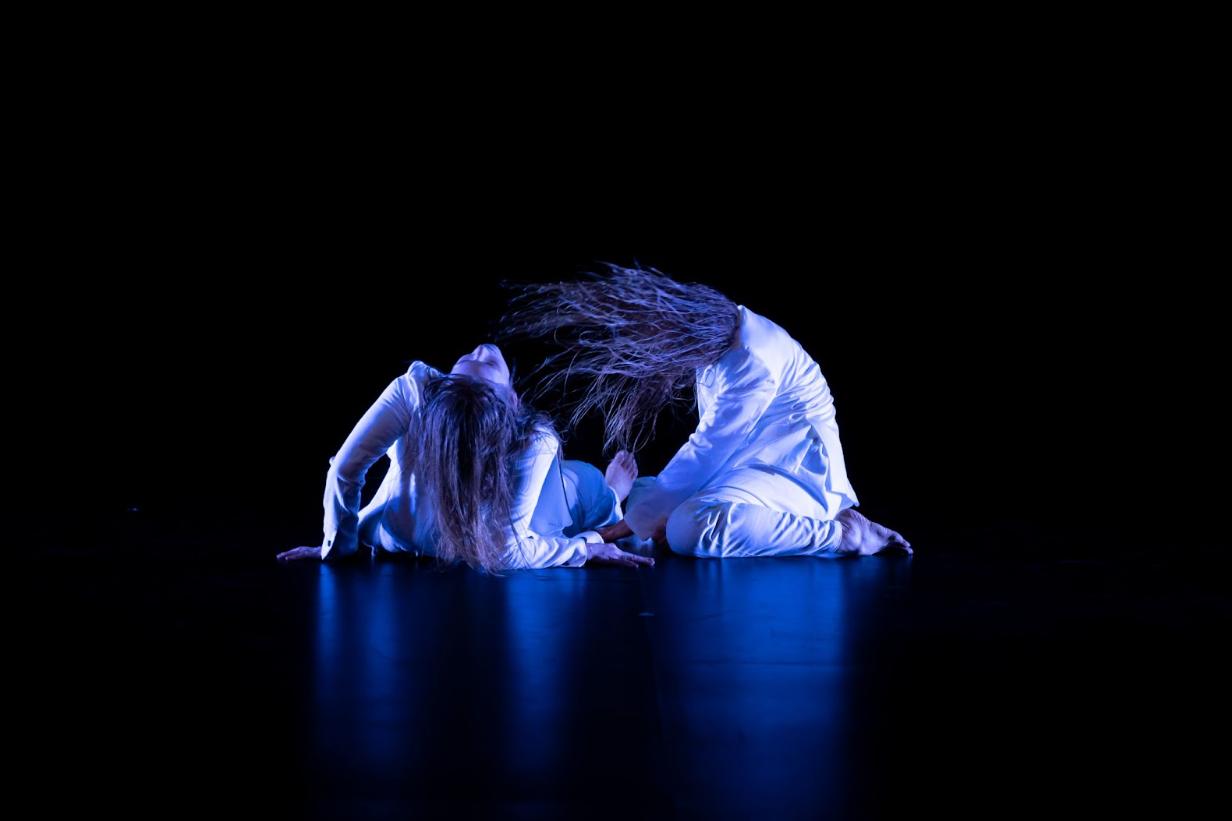 Good Women Dance Collective's 14th Convergence
Westbury Theater
November 16th-18th
This November, Good Women Dance Collective (GWDC) brings the 14th production of Convergence  to the Westbury Theater. A dance double-bill with a solo by Vancouver based artists Sarah U and a duet by Collective Artists Alida Kendell and Alison Kause.
About Silent Howl by Sarah U
Silent Howl is a multimedia performance that showcases a visual representation of brain activities in neurodiverse individuals. Sarah lives with a seizure disorder, and while I am drenched of having to advocate constantly, for myself in the extremely physically demanded dance world, I find my condition a "gift" in certain times. As I am able to notice nuances in the blend everyday life, and to feel every experience deeply and fully, and passionately.
In this work, we highlight neurodiversity and attempt give pride to people who have a different capacity in brain and sensory processes. Even though we live in extremes, our world is so enriching and powerful. By sharing insights to the challenges of neurodiverse individuals, we hope this is the beginning of more conversations, understanding, and inclusivity for neurodiverse folks.
The team:
Sarah Hin Ching U (dancer, lead creator), Alexandra Caprara (animation designer), Jackson Adrian (sound composer)
About there we are. There. by Good Women Dance Collective
there we are. There. is a premiere duet choreographed by GWDC collective artists Alison Kause and Alida Kendell. Absurdity, intimacy and existence are explored by two entities who never leave each other's side. Together they inhabit their world in ways that are recognizable yet slightly off kilter. They talk straight and sit crooked. They are in between, unravelling, navigating and arriving.
The team:
Created and performed: Alida Kendell and Alison Kause; Sound design: Caleb Nelson; Costume design: Tamara Bliss; Light design: Skye Grinde; Outside eye: Molly McDermott
CONVERGENCE 2023
Thursday, November 16th at 7:30 pm
– This show will have ASL interpretation + Creative Caption and artist talk back.
Friday, November 17th at 7:30 pm
Saturday, November 18th at 4:00 pm
– This show will have elements of a relaxed performance.
LOCATION
Westbury Theatre, T6E 2G9