Body of Words (Ballet Edmonton and SkirtsAfire Festival)
March 14, 2021 @ 11:55 pm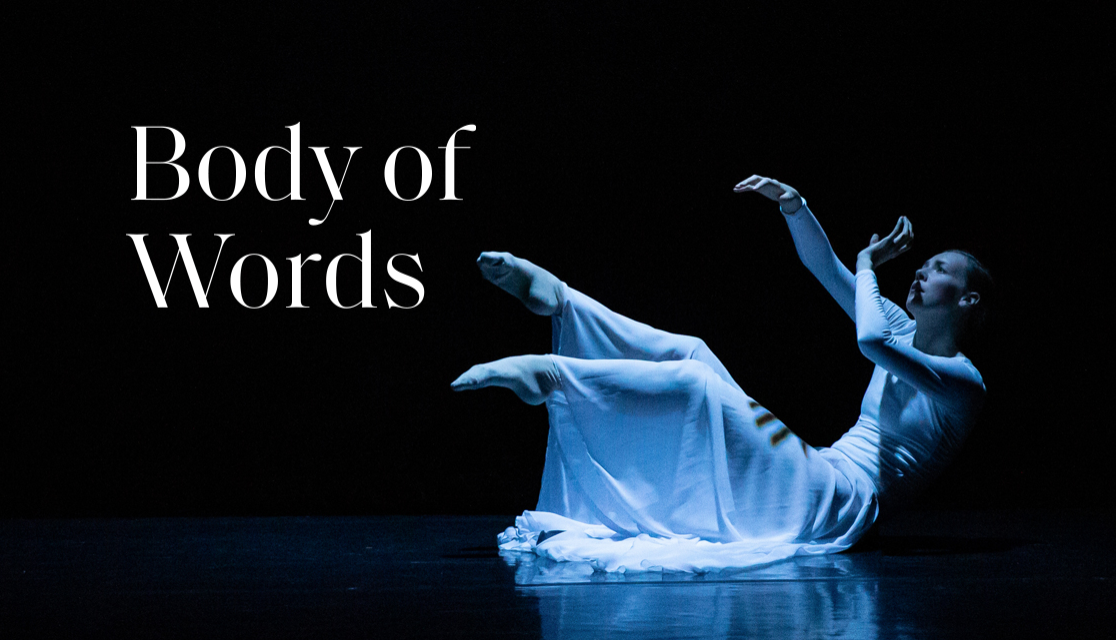 As you may have suspected, we still cannot welcome you to a live event; however, we hope you will tune in for the digital version of Body of Wordsas part of the SkirtsAfire event. It was initially scheduled for March 7-14 at the Westbury theatre, but now you have an excuse to open a bottle of wine or make something delicious and watch from home at your convenience beginning March 7, 2021. 
---
Body of Words is a digital collaboration between Ballet Edmonton and the SkirtsAfire Festival. It is an integrated piece featuring the work of choreographer Karissa Barry, Edmonton's Poet Laureate Nisha Patel and multi-talented spoken word artist Medgine Mathurin.  Tickets are pay-what-you-can, starting at $10.  We hope you can take a few minutes now to see what we have created together. We also encourage you to tune in to see the whole lineup of talented women creators featured in the SkirtsAfire Festival lineup.
You will be able to buy a ticket on the SkirtsaFire website when you click below. They will then email you the instructions to watch our performance.
To receive a link to Body of Words, please fill out the Pay What You Can form found on the page below. Minimum payment is $10. Once payment is processed, you will receive a confirmation email with your link to enjoy Body of Words. You will be able to watch at your leisure until March 14.