Afro Groove With Ivan – Black History Month events
February 23, 2022 @ 6:00 pm

-

7:00 pm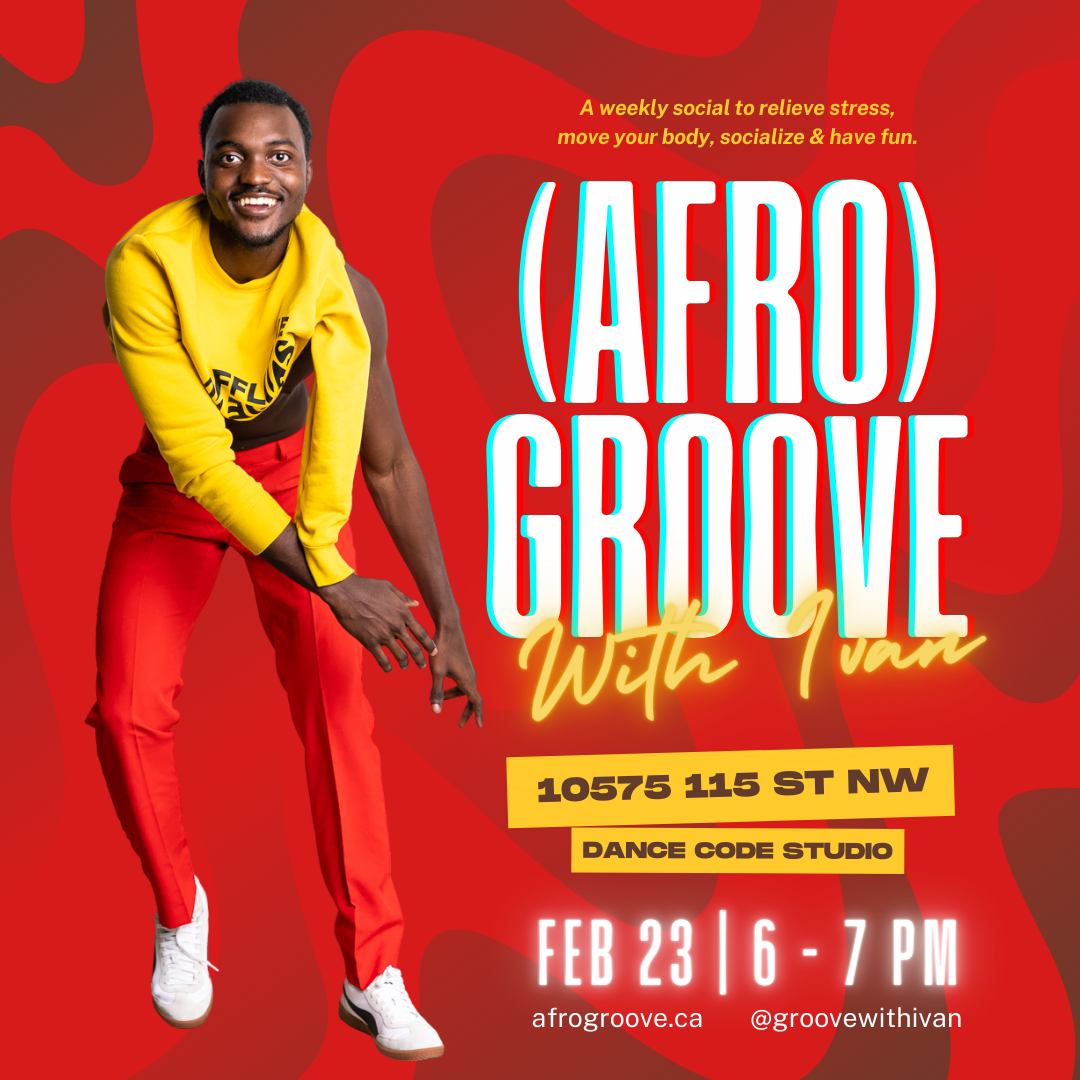 Afro Groove With Ivan – Black History Month events
February 23, 2022 @ 6:00 pm

-

7:00 pm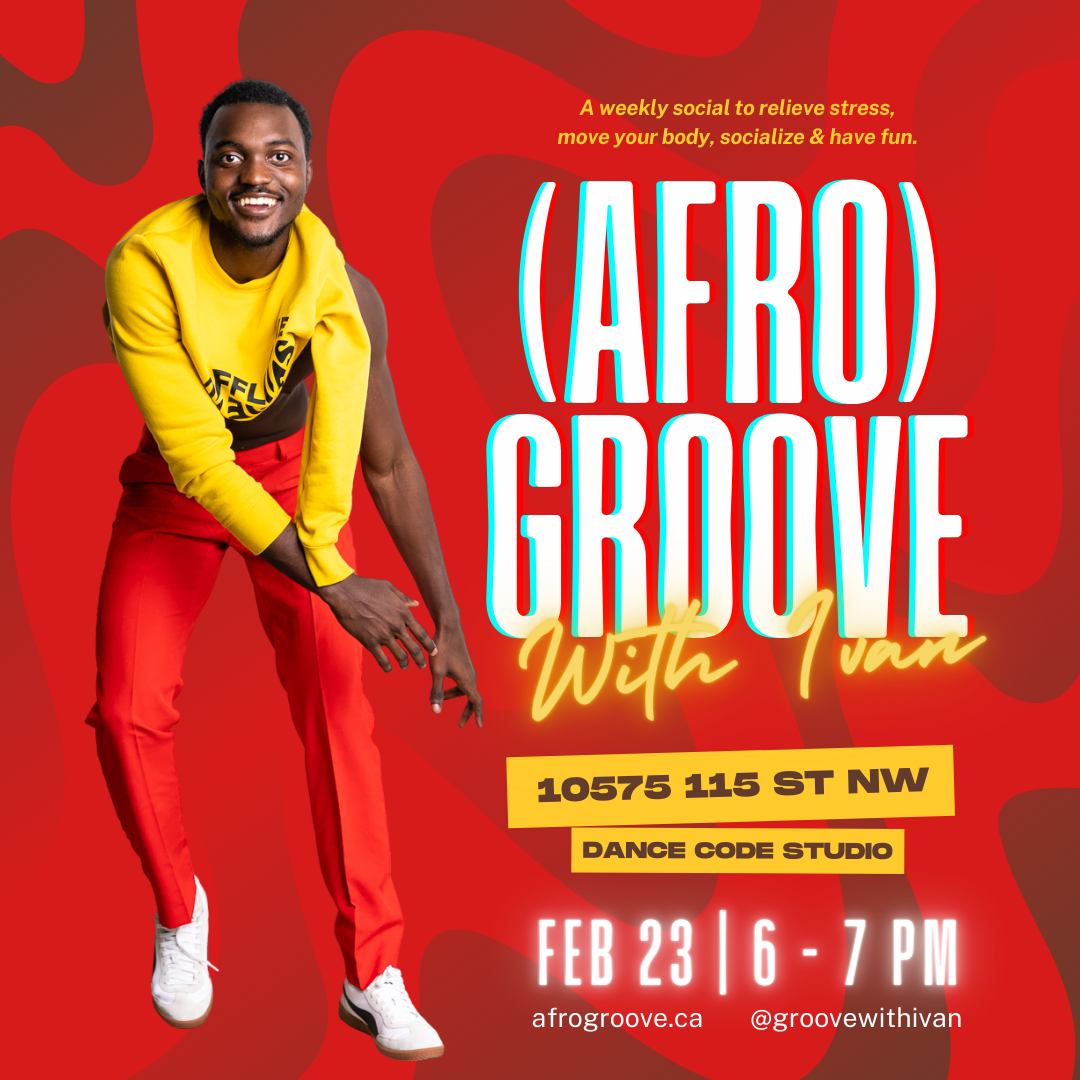 (Afro) Groove With Ivan
are weekly dance socials where you will get to
move your body
, dance, have fun, socialize and hopefully
relieve yourself from the everyday stress
we all experience. The goal with
Groove With Ivan
is to build
safe spaces
where everyone feels empowered to (learn how to) move while connecting with their
body, mind and soul
. Dance & music paired together have this wonderful ability to help us express and connect with ourselves in ways we can't by just
standing idle
. Our workshops will primarily focus on the concepts of
musicality & "enjoying your own movement".
We are excited about launching our inaugural groove session during Black History Month! Come celebrate with us ✊🏿✊🏾✊🏽🤎
Dance, Play, Socialize – Groove With Ivan
What to have with you (if you want/can)
: A water bottle, comfortable shoes, athletic or comfortable active wear and a towel.
We welcome everyone
from all walks of life, including all levels, from beginners to experienced dancers. This workshop will focus on grooving, body movements, and isolation while allowing you to practice some of the moves that form the vocabulary of many popular African dance styles.