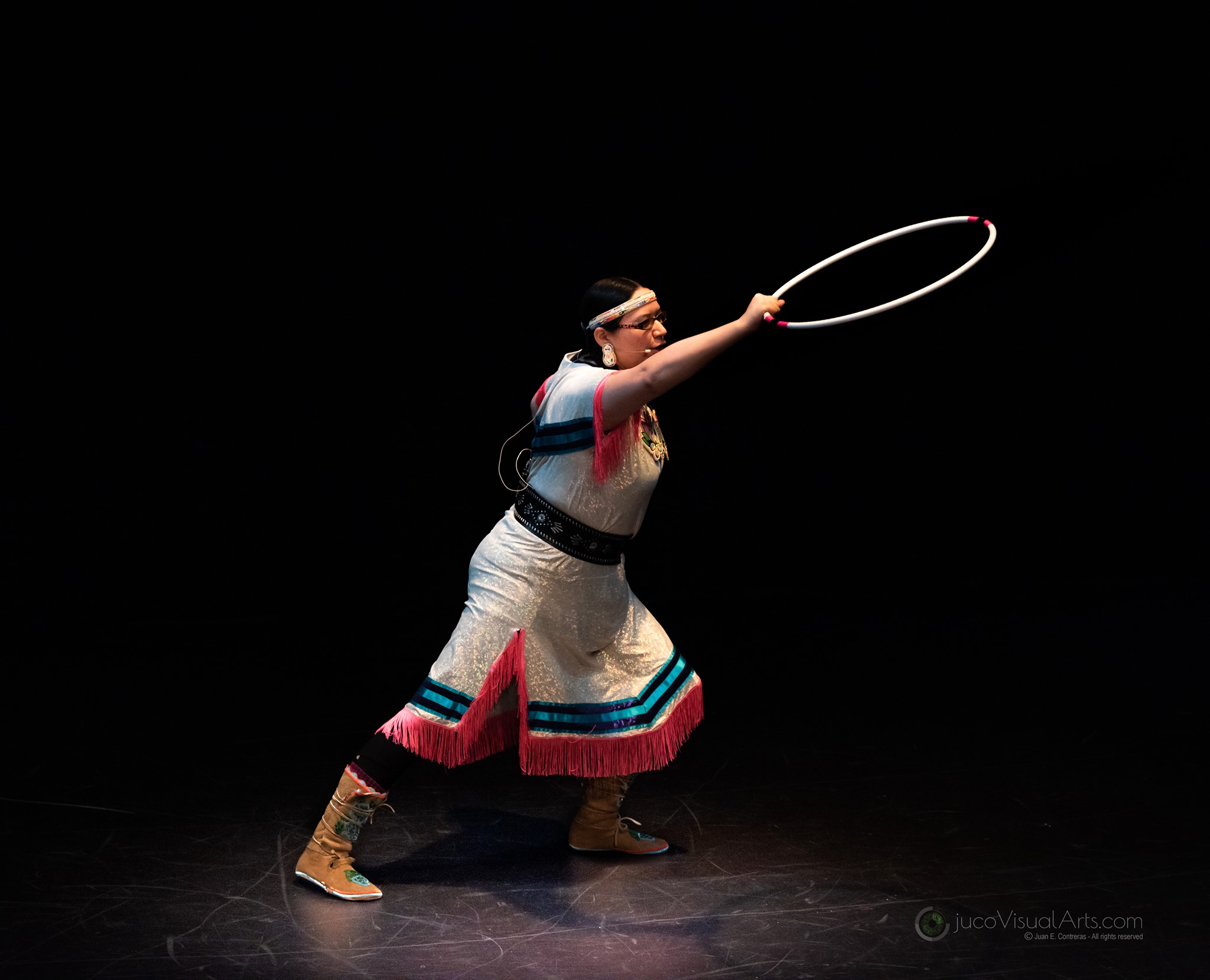 This workshop is to introduce Indigenous hoop dance styles to dancers of all genres.  The workshop will share the fundamental movements of hoop dance, offer cultural history, and introduce creative movement making through the four pillars of Indigenous Dance Creation. This workshop is to share with the purpose of engaging in reconciliation through dance by sharing Indigenous dance culture with Indigenous and non-Indigenous participants.
Participants will have an opportunity to create 3 hoops to take home if they wish. Participants will learn traditional hoop dance, contemporary hoop dance, and work with the instructor to create a contemporary/traditional hoop dance choreography that will be shared with the public.
This workshop will take place over three days, 5 hours/day, including the open studio showing on Saturday.