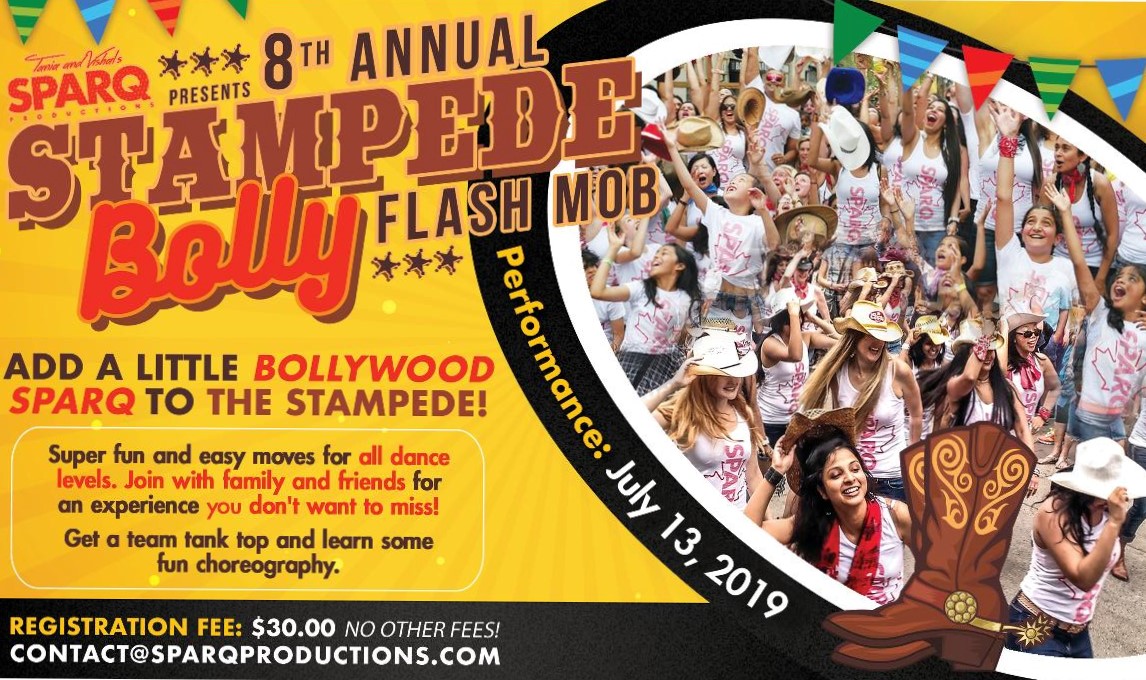 ((((8TH ANNUAL STAMPEDE BOLLY FLASH MOB))))
It's that time of the year again!!!
Wanna get involved in the funnest flash mob to hit Stephen Avenue? Sparq Productions is excited to pull those cowboy boots up and get working on our annual Bolly Stampede Flash Mob. Spread the word and please pass this message onto all your family and friends, and let's fill the streets with an awesome group of people!!!
The flash mob will be happening on Saturday, July 13th at around 1:30pm. Rehearsals begin June 22nd at DJD 111 12 Ave SE
Next week rehearsals
June 29th from 4-6
June 30th from 3-4pm
July 6th & 7th 2-3pm
Don't miss out on this fun family Stampede experience – beginners welcome!!!
Registration fee of $30 and NO OTHER FEES!!! You get FREE FUN FILLED DANCE CLASSES & A FREE TANK TOP
The only thing left you have to do is register at contact@sparqproductions.com!!!!