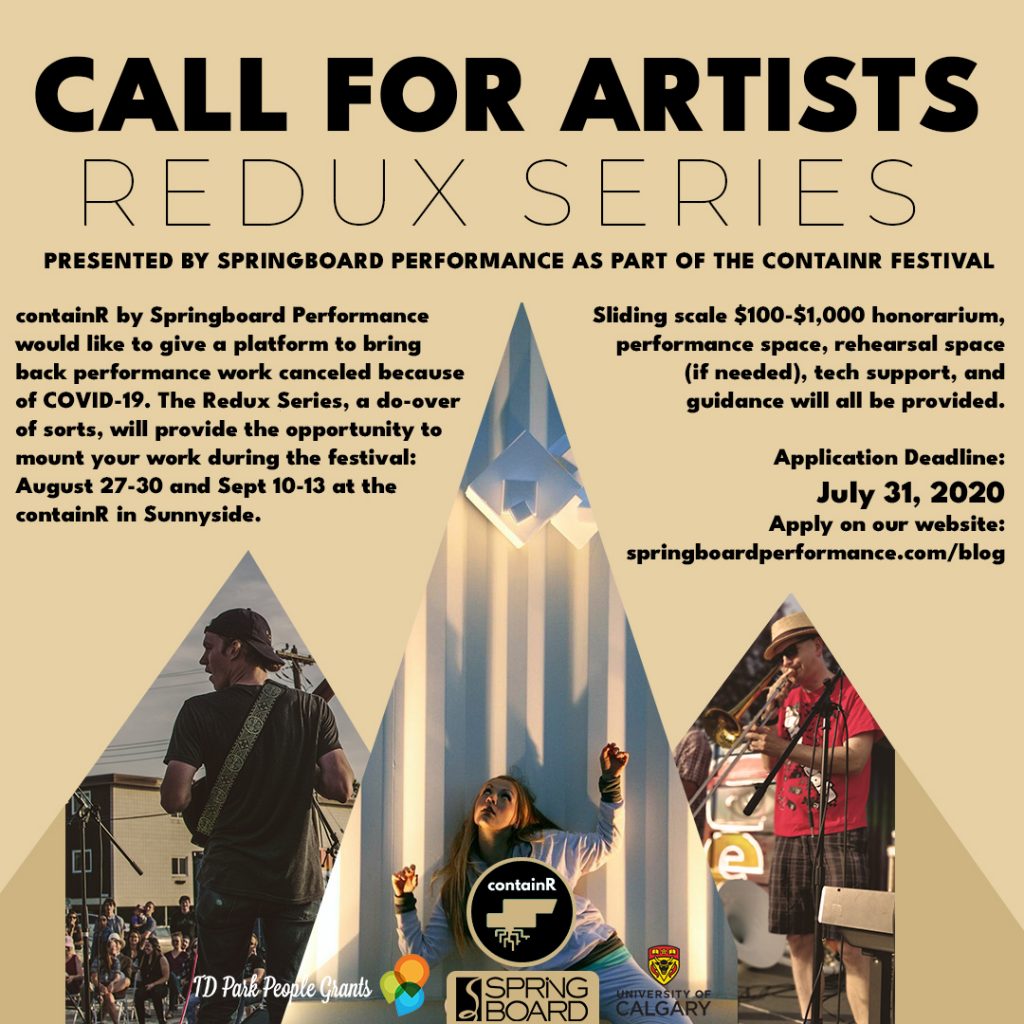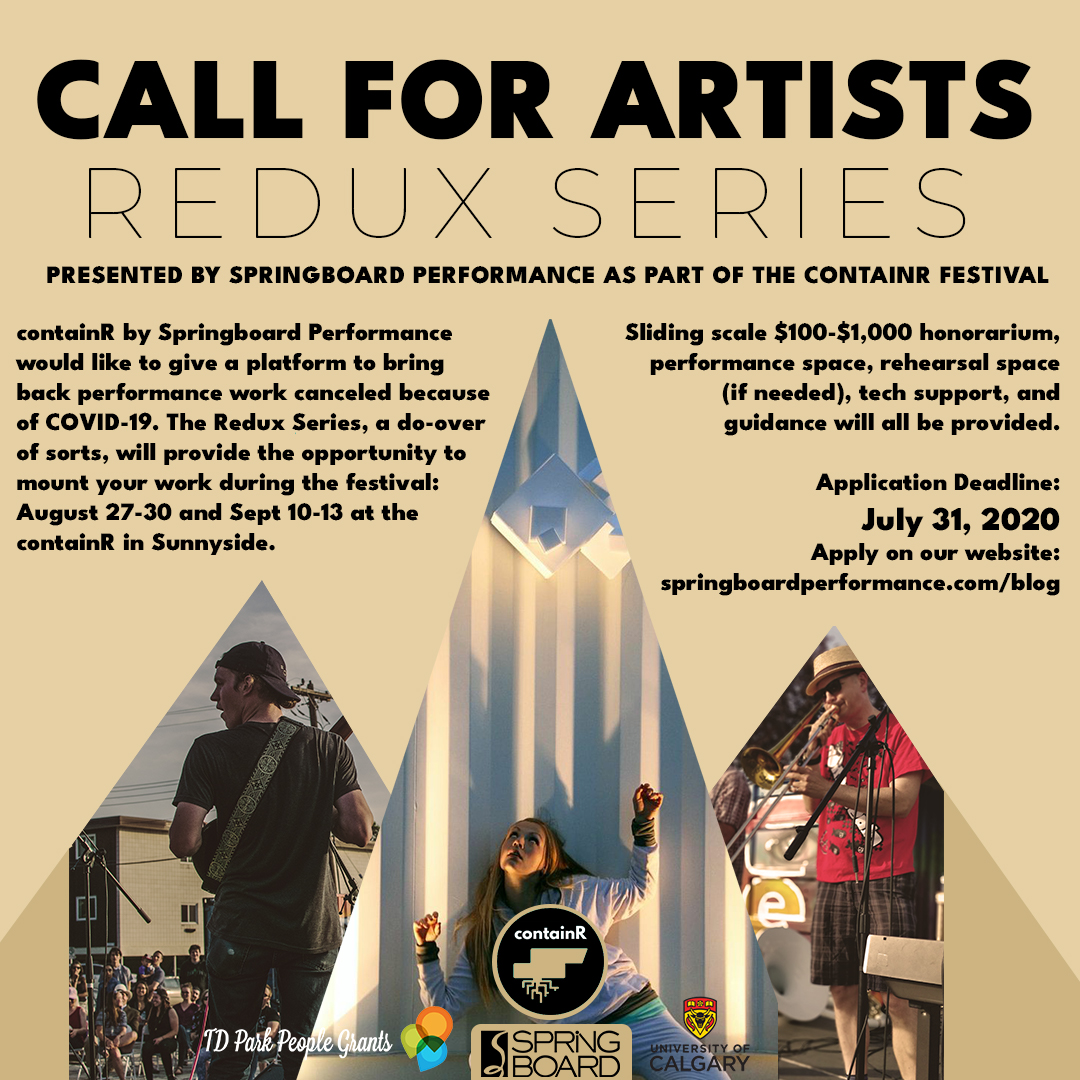 Was your performance cancelled due to COVID-19?  Does this work need to be realized NOW, more than ever?
Join Springboard Performance to take part in the Redux Series, a do-over of sorts for dance/theatre/music/interdisciplinary works that were in the final phase of production right before the closures, presented as a part of the containR Festival – August 27-30, September 10-13, 2020.
For more information and to apply, please visit our website at https://springboardperformance.com/blog/callforartists-redux-series.
Application closes: JULY 31, 2020
Applicants notified: AUGUST 5, 2020
Send applications and questions to: frances@springboardperformance.com.