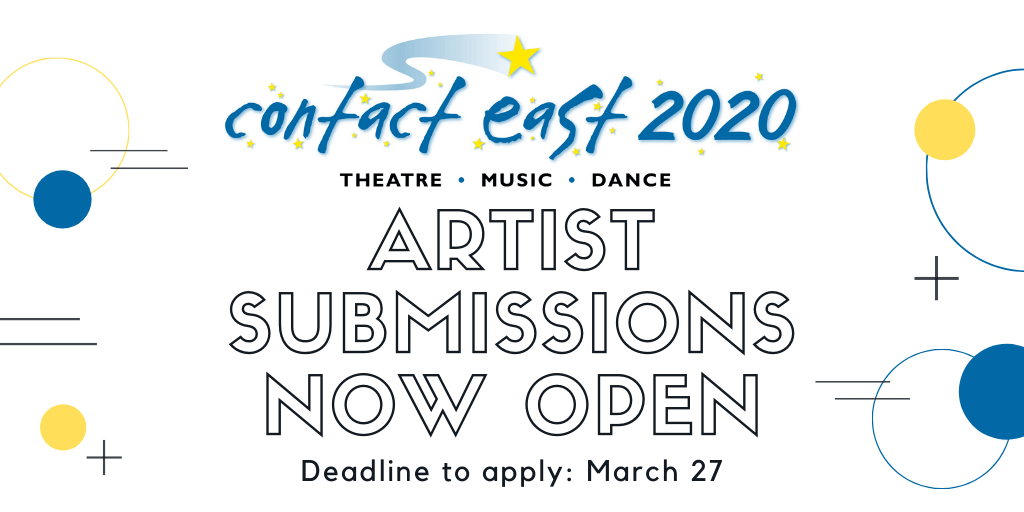 Each year, Contact East brings together the very best of North American talent, in music, theatre and dance, to showcase and pitch their work to regional, national and international presenters.
Contact East 2020 takes place September 24-27 in Moncton, New Brunswick. Submissions close March 27, 2020. Keep scrolling for how to make the most of your application!
Apply for Contact East 2020: https://iwanttoshowcase.ca/contact-east-2020/
All IWTS Partner Conferences: https://iwanttoshowcase.ca/partner-conferences.php
---
How to make a successful Contact East submission
We asked some of our past jurors what makes a successful application and here's what they had to say:
✔ Good video = good chances
Something that almost all jurors emphasize is video quality–if your video is less than stellar, then so are your chances of being accepted
✔ Keep it concise
Our jurors are busy people, and going through hundreds of applications can be quite the daunting task. Make sure you stick to the point, but still cover all the requirements.
✔ Don't submit an incomplete application
This seems like it'd be a given, but you wouldn't believe how many incomplete applications we get each year. If you don't fully understand the application or are unsure of something, call or email the APA office – we are here to help!
✔ We can (and will) lurk you
Something that many applicants don't consider when completing their submission is their online presence. Jurors are definitely going to lurk your social media and website when making their decisions. So make sure your online platforms are up-to-date.