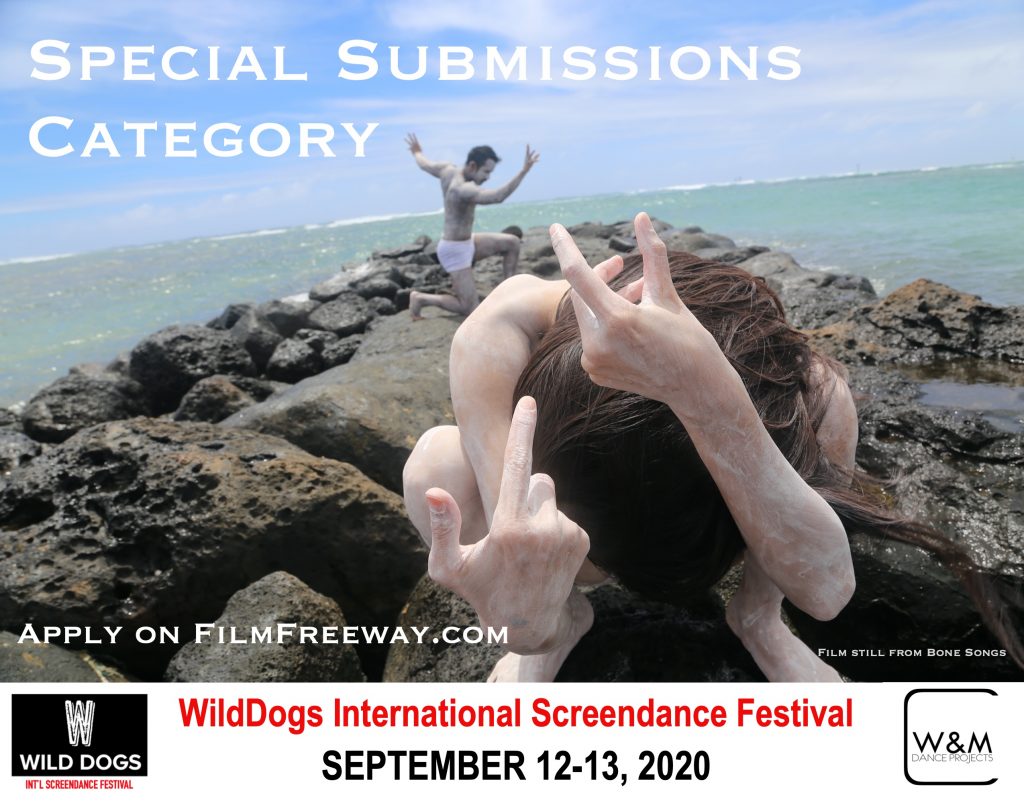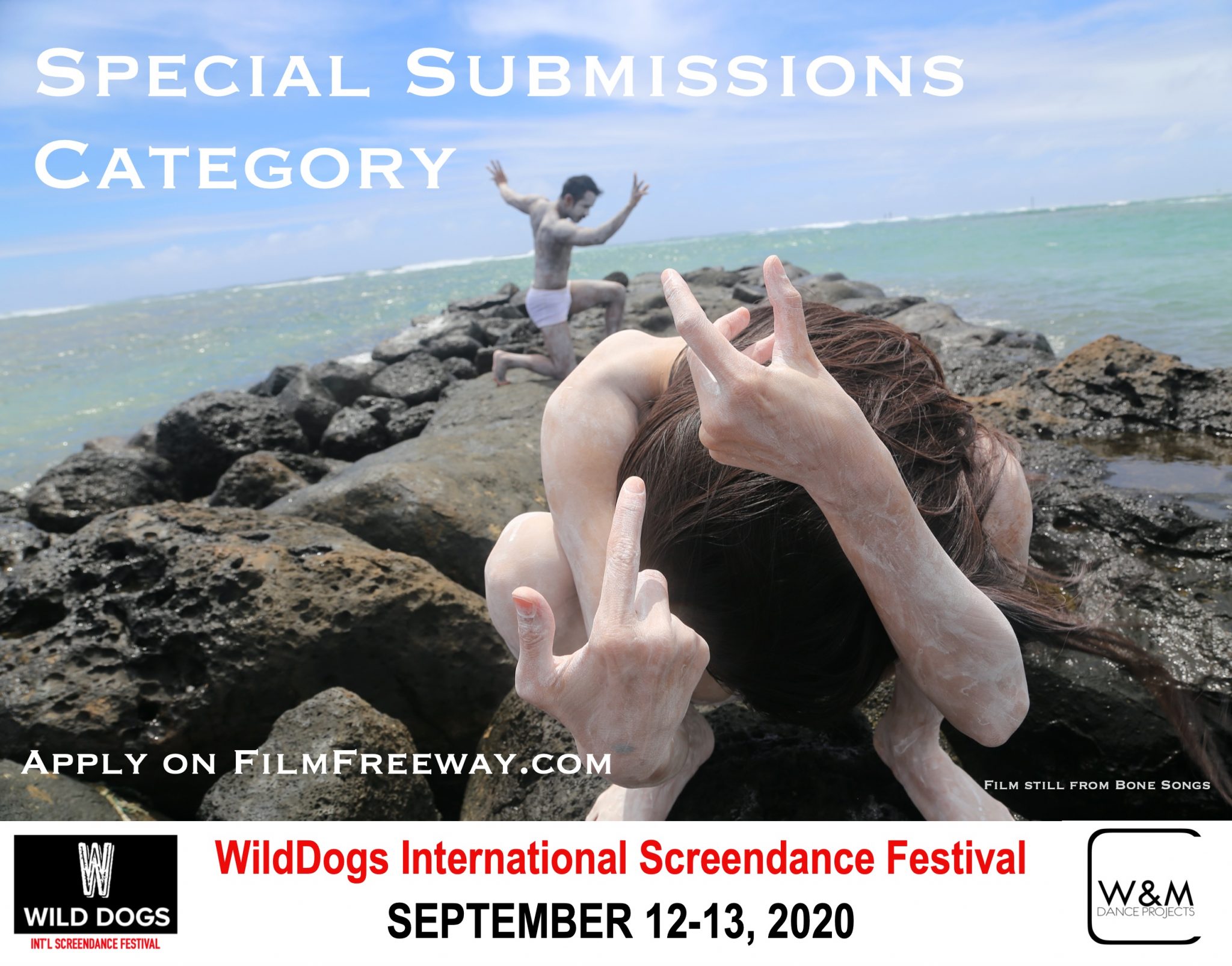 We are excited to announce a call for entries for the WildDogs International Screendance Festival.
IMPORTANT UPDATE: Due to popular demand, WildDogs will be opening a "Special Submissions" category for works that do not meet the current requirements for the other categories. Please visit http://FilmFreeway.com/WildDogs for details.
W&M Dance Projects proudly presents WildDogs, a hybrid festival of international screendance works, presented virtually (online) and at a drive-in near you in September 2020. We invite dance, movement, image, and video artists to submit their dance films until August 21th, 2020. WildDogs calls upon artists of all levels, ages, and genres to apply and encourages the representation of all movement forms from across the globe. WildDogs pays screening fees to all selected filmmakers, with individual awards in each category.
WildDogs is committed to dance on film as an independent art form. Screendance expands the possibilities of movement expression through a collaboration between two niche artistic mediums. WildDogs builds an audience for new and established screendance artists and encourages dialogue within the international Screendance community.
WildDogs' Artistic/Executive Directors are Melissa Monteros and Wojciech Mochniej, W&M's original co-founders and dance-filmmakers themselves. Artistic Associates in this endeavor are emerging artists Zoe Abrigo and Tessa Leier.
The Festival will be presenting a special drive-in screening of WildDogs at select locations in Calgary (CAN), Saskatoon (CAN), Honolulu (USA), Lublin, Poland (Nights of Culture) and Warsaw, Poland. This 1st WildDogs International Screendance Festival is an initiative of W&M Dance Projects of Calgary.
All applicants must apply on http://www.filmfreeway.com/wilddogs by August 21, 2020.