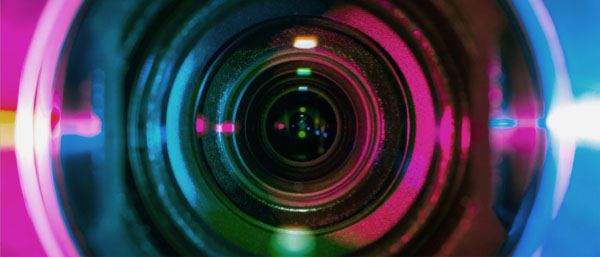 Now open for applications!

The Creation Accelerator: Phase 1

Deadline: October 16, 2019

Do you have a great idea or story for a digital creation project? The Canada Council for the Arts and CBC/Radio-Canada want to help you develop, create and distribute it through the
Creation Accelerator.

How the Creation Accelerator works

The initiative has two phases:

Phase 1: Development 

Up to 20 applicants will be selected to receive a project grant to work with an independent producer to develop an original concept for consideration in Phase 2.

Phase 2: Production 

Up to 10 projects from Phase 1 will be selected for further support towards the full creation and production of the original project for potential distribution on CBC/Radio-Canada's platforms.

Applications are now open for
Phase 1 only

Grant amount for Phase 1
Up to $50 000 for direct costs related to the activity.

Who can apply? 

Artists, curators, and writers
New and early career artists
Artistic groups and collectives
Artistic organizations

You will need a validated profile on the Canada Council grant application portal.

How to apply: Submit an application on the portal.

Guidelines and Forms: Find the details here.

Looking for more digital opportunities? Check out our Digital Strategy Fund.

For more information
Please contact accelerator@canadacouncil.ca or
1-800-263-5588 (toll-free), ext.5574.

Please share this opportunity with your networks! 

Vous pouvez faire une demande dès maintenant!

L'accélérateur de création : étape 1

Date limite : le 16 octobre 2019

Vous avez une idée ou une histoire géniale pour un projet de création numérique? Le Conseil des arts du Canada et CBC/Radio-Canada souhaitent vous aider à concevoir, à créer et à diffuser votre projet grâce à L'accélérateur de création.

Comment fonctionne l'accélérateur de création?

L'initiative comporte en deux étapes :

Étape 1 : conception 

Un maximum de 20 candidats se verront accorder une subvention de projet pour travailler avec un producteur indépendant à l'élaboration d'un concept original qui sera ensuite pris en considération à l'étape 2.

Étape 2 : production 

Un maximum de 10 projets de l'étape 1 seront sélectionnés pour bénéficier d'un soutien supplémentaire nécessaire à leur création et à leur production complètes en vue d'une diffusion potentielle sur les plateformes de CBC/Radio-Canada.

Les demandes sont actuellement acceptées  pour l'étape 1 seulement

Valeur de la subvention pour l'étape 1
Un montant allant jusqu'à 50 000 $ pour les coûts directs de l'activité.

Qui peut présenter une demande? 

Artistes, commissaires, rédacteurs
Artistes en début de carrière ou qui démarrent une nouvelle carrière
Groupes artistiques
Organismes artistiques

Vous devrez avoir un profil validé sur le portail de demande de subvention du Conseil des arts du Canada.

Comment présenter une demande : soumettez votre demande sur le portail.

Lignes directrices et formulaires : tous les détails sont ici.

Vous cherchez d'autres occasions numériques? Parcourez notre fonds Stratégie numérique.

Pour en savoir plus
Communiquez avec accélérateur@conseildesarts.ca ou appelez au 1-800-263-5588 (sans frais), poste 5574.

Merci de partager dans vos réseaux!
| | |
| --- | --- |
| The Canada Council for the Arts supports, promotes and celebrates the work of Canadian artists and arts organizations. | Le Conseil des arts du Canada se voue à l'appui, à la promotion et à la reconnaissance des œuvres des artistes et des organismes artistiques canadiens. |
Copyright © 2019 The Canada Council for the Arts / Conseil des arts du Canada, All rights reserved/Tous droits réservés