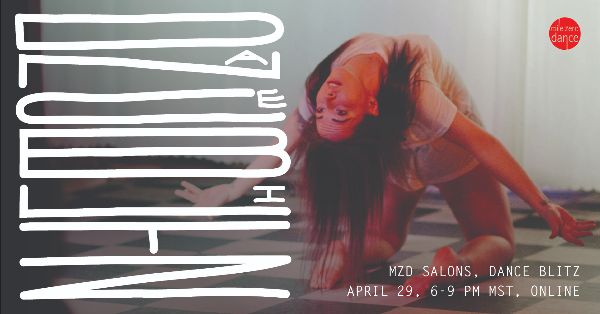 Come celebrate International Dance Day with Mile Zero Dance!
Dance Blitz is an event that exalts the short dance piece. Originally the event was planned as a live event in Edmonton's historic Chez Pierre Cabaret. In spite of the mass self-isolation happening across the world, dancers will continue to perform live from their own spaces. We invite audiences to join us on Zoom and witness dance artists playing with short format works (3 minutes or less) in a virtual environment. The event will be hosted by Sue Goberdhan, and includes DJ Joses Martin, with performances by Justin Calvadores, Ivan Ngandjui Touko, Lakota Tootoosis, Ainsley Hillyard and many more.
The event is free but audience members will need to register to have access to the login details.